Archive for the 'Fine Art' Category
by

Eric

on

July 7, 2012

in

Fine Art, Musings

with

No Comments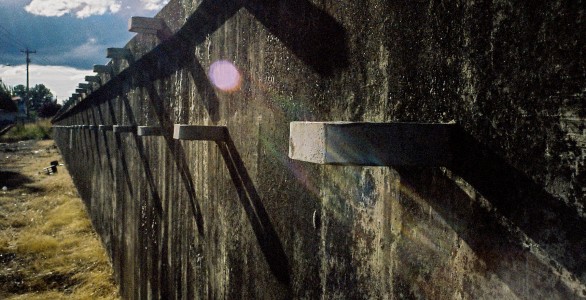 Industrial Landscapes Continued
I have been biking along North Columbia and connecting with the Columbia Slough trail. It is full of all sorts of industrial goodness and a plesant mix of nature. The city of Portland seems to excel at this mixture of green space within the city. I have taken my boys along this path we have been enjoying the scenery and the ride. I like riding with the boys it gives me a different perspective when riding with them. I can show them some interesting things along the way and we have time to view parts of Portland from different viewpoints.

I have returned with my bike and motorcycle and my camera to photograph some of the more interesting things that North Portland has to offer. Every time that I go out a new scene presents itself. I have had fun exploring and photographing this part of Portland, OR. I will continue to post more.

by

Eric

on

June 28, 2012

in

Fine Art, Musings, Photo Blog

with

No Comments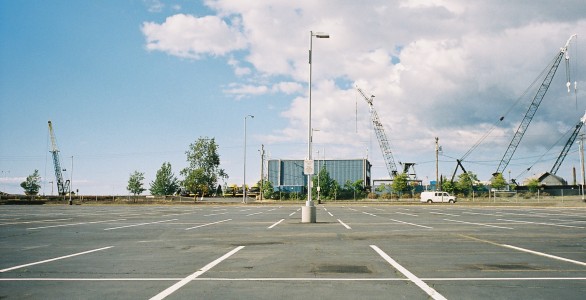 Industrial Landscape or Urban Landscape
I have been wrestling with the proper title for the series of images that I have been shooting lately.

I initially called them Urban Landscapes, however I felt like the images were more industrial than urban. As of now I am leaning toward Industrial.

by

Eric

on

June 2, 2012

in

Fine Art, Photo Blog

with

No Comments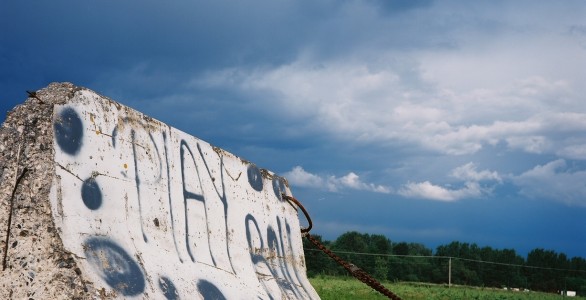 Rolleiflex and Urban Landscapes
I am continuing to explore my project of the urban Landscape. I have chose to use my Rolleiflex for these images. I just really love the medium format especially the great contrast and sharpness of the Schneider lens on my TLR.  been I have found that the my Rolleiflex is well suited for this type of imagery. The square format lends itself really well for these type of images.

I have found in and around North and  Northeast Portland there are several places to photograph there is a lot of character. More to follow…

by

Eric

on

May 27, 2012

in

Fine Art, Musings, Photo Blog

with

No Comments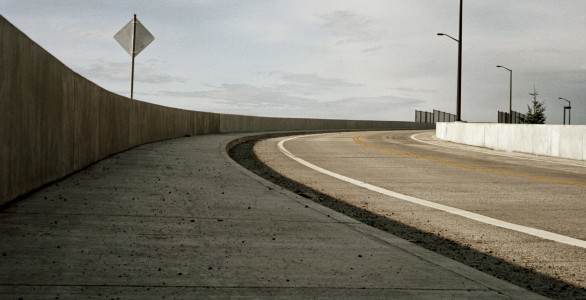 My Rollei and Urban Landscapes
For the last several years when I need a quick get-a-way,  I get on my motorcycle and ride what I call goin' around the block. I take N. Columbia Boulevard and 'round  back home. This small tour takes me past a very industrial area of Portland, OR. There is generally  some auto traffic and some semi traffic, but at the time I travel usually the road is good to go.  It is really fun because in some stretches of road you can really open it up. After several loops around I figured I needed to bring my cameras with me there are some interesting visuals along the way. I have been wandering around with my Rolleiflex loaded with film looking for interesting urban landscapes. Along these curvy roads without much police presence and open land  filled with long buildings and cranes for loading off in the distance lend to some interesting subjects. I have been drawn to these sort of 'scapes for some time.

Very close to my home there is an abundance of industrial business, seems a possible commentary on my socioeconomic status, or maybe it's  just what I gravitate towards.

by

Eric

on

May 24, 2012

in

Fine Art, Musings

with

No Comments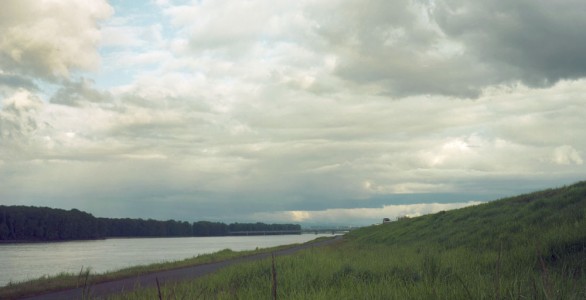 Looking up the Columbia Photograph
I was asked again this year to donate to the Marin Montessori School. Last year I donated a print called Worst in Show. It was of a photograph of a motorcycle labeled "Worst in Show" at The One Motorcycle Show in Portland, OR in 2011.

The Photo was a success and was bid up from the asking price of the print. I was asked again this year for another donation. I sent the committee 3 choices and they selected the photograph titled Looking up the Columbia. I was told that the framed photo was met with excitement by the committee and the auction goers. I am happy to be able to donate to the school and look forward to their future success.

by

Eric

on

March 7, 2012

in

Fine Art, Photo Blog

with

No Comments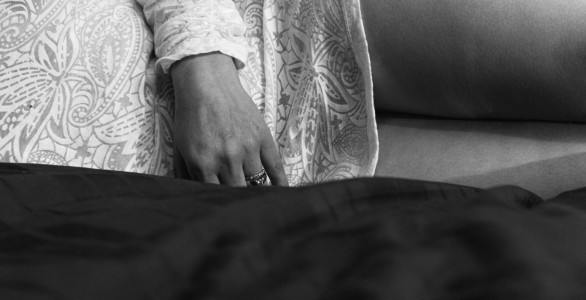 I had my Rolleiflex TLR camera cleaned. Wow what a difference that made. the ground glass was so dirty as was the lens both are back in business!

I dropped off my camera at a cool but ancient camera shop in Portland, OR Hollywood Camera Store. This place carry only film camera and supplies. You cannot call it retro because it never left it roots. This place is one if you are a die hard film photographer or camera buff you have to check it out. It is so authentic! The guy who cleaned my camera was great. His website is here.

I really like the images that I make from this camera, it was getting to be a drag because I could not really see what I was trying to frame because the ground glass was so dark. (Sometimes I like to shoot in low light situations.)

Here is one of my recent images from my "new" camera.

Medium format especially the square format is just something special. I am happy to have my Classic camera back in action.

by

Eric

on

February 1, 2012

in

Fine Art, Musings, Photo Blog

with

No Comments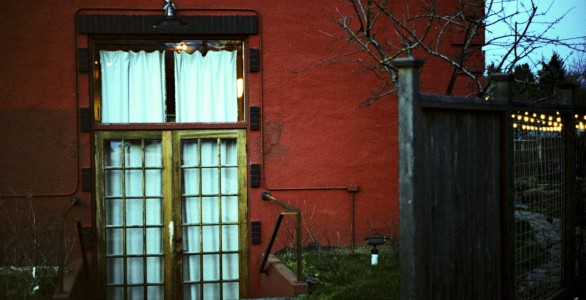 Mysterious Temptress
I have always been sort of reticent to cross process my film. The colors are never true but they can produce very interesting results. If you are purist with color than cross processing will be uncomfortable for you.

That may not be a bad thing. Pushing yourself into uncomfortable territory is sometimes a very good place to be and you may grow creatively from it. I have not done a lot of cross processing but personally I prefer shooting chrome and processing the film in C-41 chemistry. I just prefer the look of slide film going the way of the negative.

Outside of the extreme color shift, one of the side effects that occurs is grain. There will appear more grain in your crossed processed film. If you are adamantly opposed to film grain than this may not me your thing. But again I think that the results may outweigh the negatives.

If you are a film photographer I urge you to give it a try, experiment is that not what life is all about. Experimentation and living?

Here is another example of cross processed film:

Please view more crossed processed film on my Flickr page.

by

Eric

on

October 24, 2011

in

Fine Art, Musings

with

No Comments

I was browsing the internets again and stumbled across these gem. It was originally posted on another blog but I cannot find that blog anyway, this is some very cool art. Check it here. The site is called Mr. Shabba.  This is pretty cool stuff. I may have to buy a few of these to adorn my wall. If you really like this hurry because limited editions are available.

by

Eric

on

October 23, 2011

in

Fine Art, Musings

with

No Comments

I had been searching the web for interesting sites about photography. I stumbpled upon this site B&W Photo Magazine. Several months ago I made a submission to the site I was accepted.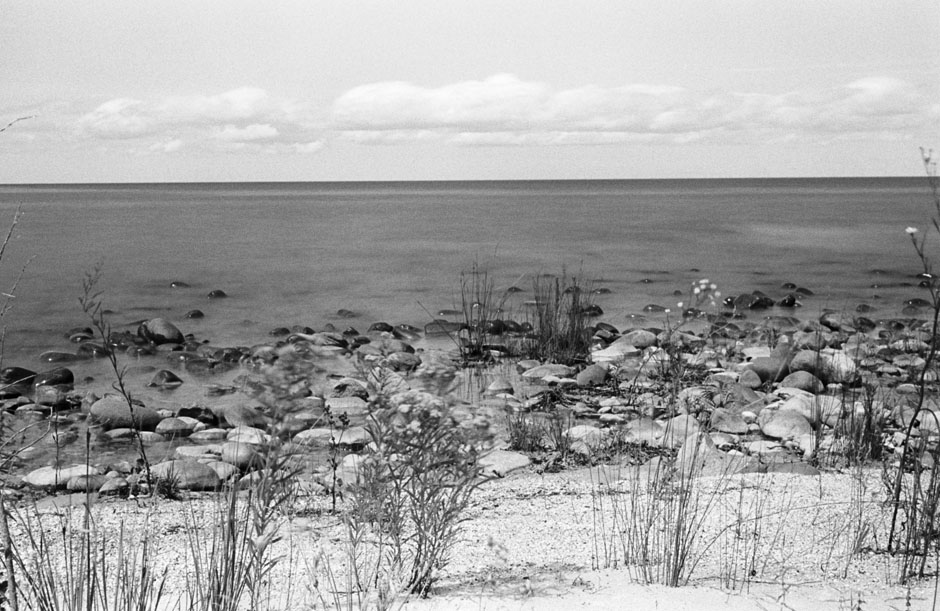 I am pleased to have my work published on this site. In the vein of sharing and reciprocation on the internet I want to draw attention to this site.

by

Eric

on

October 12, 2011

in

Fine Art, Photo Blog

with

1 Comment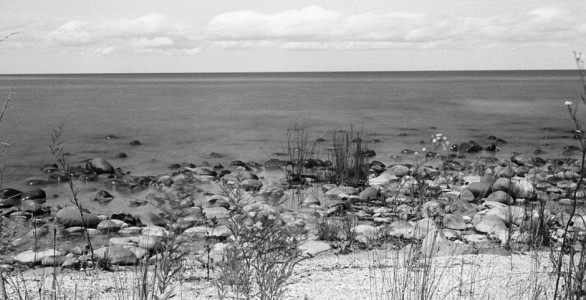 More Images from Lake Huron
My family and I spent a few days on the shores of Lake Huron. My Dad and my Step Mom have property on the Southern shores. Lake Huron is gorgeous. It is one of the Great Lakes, left behind by retreating glaciers.
I was surprised by how shallow the lake is. We paddled around the lake a bit in a blow up kayak. We did not travel out very far but the lake was so clear one can see the bottom.
We were graced with great weather while there in late August. Having grown up in Michigan, I had not spent any time on Lake Huron. This was really my first experience there.
I took my Leica M7 and several rolls of  Tri-X film. I shot several images of the lake. Something about water and clouds being shot with long exposures is very calming.  I have been experimenting with long exposures, lately. I sort of like what effect I am getting.
You can see more of Lake Huron and long exposures in my Fine Art Gallery.