Posts Tagged 'Eric McCormack'
by

Eric

on

November 7, 2013

in

Photo Blog

with

No Comments

Wow I just uploaded a few new pictures to Flickr. Yesterday there were some 600+ view of my work! Check here as I will be uploading a couple of new images.

by

Eric

on

December 30, 2012

in

Photo Blog

with

No Comments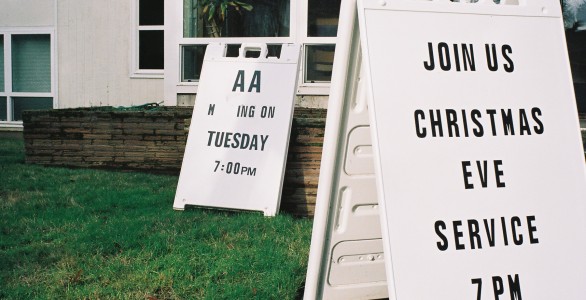 Christmas Comes One Time a Year!
I really  enjoy continuing the  christmas tradition, even though the younger ones are loosing the "faith".  The whole preparation, getting the tree, putting the Red Wings player in the window. You know, all the proper christmas trappings, of course. The Holidays are super fun. Friends, family and fun all wrapped up into a nice box with a bow on top! Than you have to add parental controls all over the place add 3 hours of tech time, because of the new presents.
Anyway walking through the neighborhood always brings a laugh. You just have to look in the right places…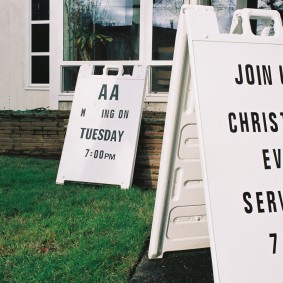 by

Eric

on

December 24, 2012

in

Photo Blog

with

No Comments
Vote for Pedr, ah Me!
I receive promotional  emails from Midwest Photo. I purchased things from them in the past so you know, you are going to receive these types of emails, for sure. I came across their email inviting me to submit to their photo contest. I thought sure why not, plus it gives me something easy to blog about.

Below is my submission. You can go to this link and vote for it, very cool!

My submission to Midwest Photo's contest.

by

Eric

on

December 18, 2012

in

Photo Blog

with

No Comments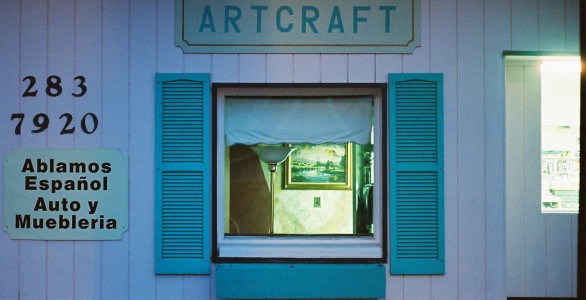 Grain or not too Grainy…
Well I just tried some of Kodak's Portra 800. Nice stuff I would have to say. It does not seem too grainy from my tastes, I kinda like it. I could shoot in really low light and hand hold. The film also works for everyday shooting.

by

Eric

on

October 4, 2012

in

Musings, Photo Blog

with

No Comments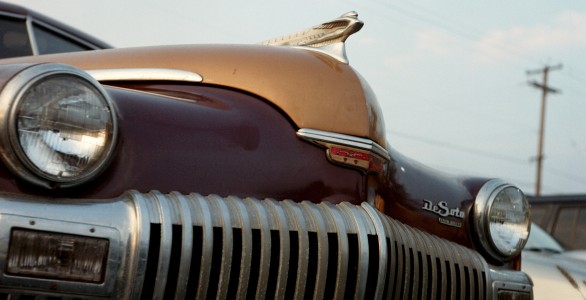 Old Car and an Old Camera How Fitting
The other day I was running to Safeway, the neighborhood grocery store, to pick up something for the dinner menu.  Parked in the lot with two spaces to the right was an old Chrysler DeSoto! They really do not make them like they used to. That auto really stood out! I had with me in my car my Rolleiflex Twin Lens Reflex camera. I fgure my camera and the DeSoto were made around the same time.

What a find!  There was another woman who took interest in the old car and was snappin' away with her iPhone.

My camera still works like new, must be that German engineering!  I really love the images I get from it. Check out some other work by photographers who use old technology to make photographs here on Flickr. Here is a specific Rollei link. Here is another Rollei specific group. Enjoy Cool things happen when you least expect them.

by

Eric

on

October 1, 2012

in

Photo Blog

with

No Comments
Volvo For Sale
While driving or walking around my neighborhood there is usually something that catches my eye. Many times I have to take a mental note and go back to photograph what I saw. I may not have has my camera or possibly  I was en route or the light was not right.
This gem I found on NE Lombard close to where I live. It has been offered for sale this entire summer. Maybe if he brought it out from behind the fence he would have better luck.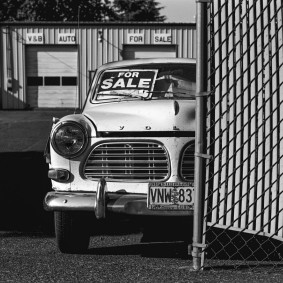 by

Eric

on

September 25, 2012

in

Photo Blog

with

No Comments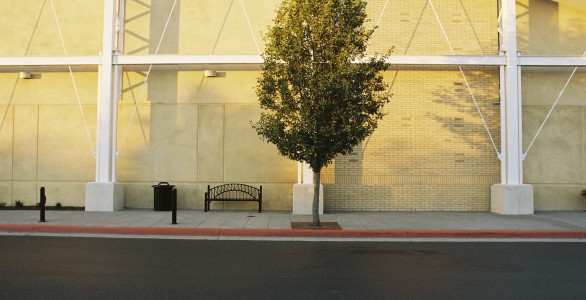 Fall has officially arrived here in the Pacific NW although you would not not know it. It has been dry and very warm here lately. I think that autumn is the best time of the year. School starts again the days are warm and the evening are cool. Enjoy the weather.

by

Eric

on

September 14, 2012

in

Musings, Photo Blog

with

No Comments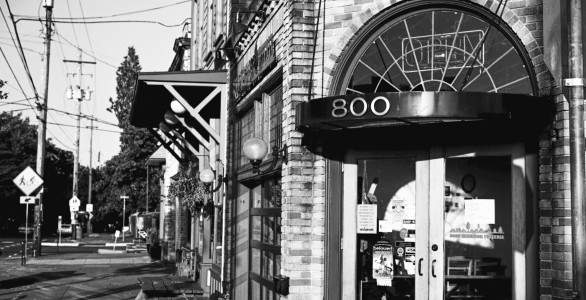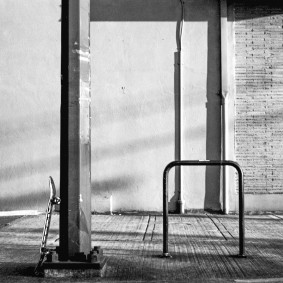 I live in the Woodlawn neighborhood in NE Portland, OR. It is a neighborhood with a rich history and a checkered past.

The neighborhood is going through significant changes. There are new businesses and lots of activity. Woodlawn Park is full of people playing soccer and families at the playground and activities like movies in the park and Star Trek in the Park. It is a cool place.

The businesses that have grown over the last five years are The Firehouse, Good Neighbothood Pizzeria, Breakside Brewery, and Woodlawn Coffee and Pastry.

by

Eric

on

September 12, 2012

in

Musings

with

No Comments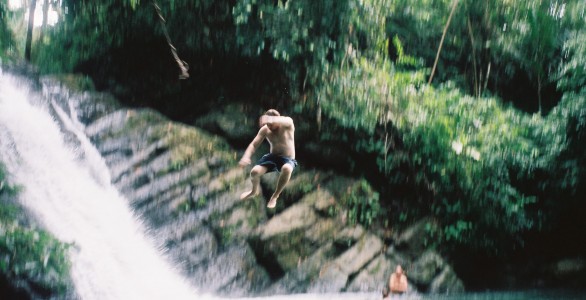 Jungle Paradise Introduction to the Howler Monkeys (Monos Gongos)
So Rocky Balboa, I had to ask him twice to be sure that in fact that was his real name. So now the seven of us were moving along at almost a snails pace through the mountains between San Isidro and Dominical. You see Rocky just had new brakes installed on his mid 80's Toyota van. He was taking it nice and easy for sure. I really think he was sweating it out and not trusting his mechanic the pads were not quite smoking but really smelled as if they were about to catch fire any minute. Rocky even stopped the car to get out and check the brakes, he spat on the calibers to see if they were hot. After this rudimentary check we forged onward.

We finally arrived in Dominical after Jord retrieved the directions from somewhere in the recesses of his pack I began to decipher and translate the directions simultaneously. The dirt road from the highway was easy the hard part was finding the road to the house. We finally arrived and what a cool place it was.

by

Eric

on

August 6, 2012

in

Musings

with

No Comments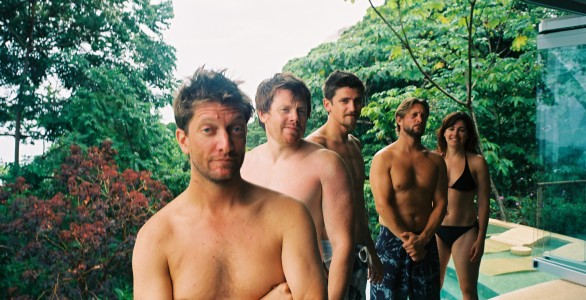 San Jose
Leg One
My brother Jordan won in a lottery  a week stay in a house that sleeps 8 located in Dominical Costa Rica. Yeah I was in my wife suggested I go. Sure why not free time away from the family, a chance to take some amazing photographs, hang with my brothers and brush up on my Spanish. Yeah I was in! I understand that the rum there is good! The whole group of us were six: Jord, Nick, Heather (Nick's girlfriend) Jeremy, Zach and myself. I only met two members of the group before.
To get to Dominical we had to fly into San Jose, Costa Rica. Which Jord, who had visited before, informed me that it was the armpit of the country. Since we all had slightly different schedules we needed a spot to convene before we all headed to Dominical. I Goggled hostels in San Jose. The Lonely Planet recommended Hostel Pangea. Sounded good to me and relatively inexpensive. Everyone was on board for Hostel Pangea. Sweet! I arrived in San Jose around 9:30pm and needed a taxi from the airport to the hostel it was about a 20 min ride as we were approaching the hostel I was thinking holy crap am I going to get robbed and dropped in the middle of San Jose! The area around the hostel was pretty rough not like inner city Detroit back in the day but rough.  I mean the entrance to Pangea is a steel door with a smaller peep door to see who was ringing the bell. There were no other markings as to the hostel other than a small stencil painted " Hostel Pangea" in orange in the huge steel door. There is no way that I would have been able to find this place on my own.When I read the small stencil on the steel door I knew things were ok.
Outside of the foreboding exterior the hostel itself was a labyrinth of rooms and full of color. The rooms were spartan but clean as was the whole place quite clean. The staff was very warm and attentive "Pura Vida" as it goes in Costa Rica. The coffee was great the food was top notch and the drinks were pretty inexpensive.We met some interesting people from all over the world; Great Britain, Ireland, Denmark, The Netherlands and Costa Rica! But our favorite at Pangea was Jessenia wish I had a photo of her. She was awesome always happy had the best smile and was full of useful information.
After a couple of days of drinking and eating, the others from the group arrived it was time to go to our destination Dominical. We all grabbed a taxi to the bus station and boarded a bus to San Isidro. The trip was rather uneventful which was nice I grabbed some sleep. We arrived in San Isidro and when we got off the bus we were swarmed by men who wanted to take us to our next destination. They did not care where we were going they knew we had cash. Since we were 6 with luggage there was only one guy who had the vehicle for the job and that man was Rocky Balboa.
The photos below were all taken while my brother Nick and I walked around the center of San Jose. I have to say that on two different occasions two guys approached us and said it was not safe to be in this area with cameras. Luckily we both got out with out incident.