Posts Tagged 'Eric McCormack'
by

Eric

on

July 12, 2012

in

Musings, Photo Blog

with

No Comments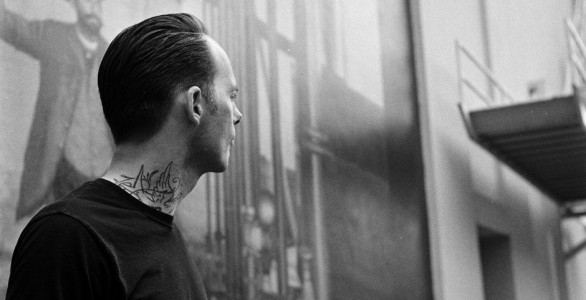 Cool Developments at Newspace Center for Photography
http://marikivisto.com/2017/11/2060/ My first experience with Newspace was back in 2005. I displayed my series From the Shadows at Newspace back in May of 2005. It was a combined  show with the artist Liz Haley. Newspace has grown considerably since 2005. The  list of services include a host of classes to be taken,

Buy Fildena 25 mg a traditional black and white darkroom(for those of you still enamored with shooting, processing, and printing film), a gallery space and a digital lab dig deeper and you will find more.

They have also developed a pretty nice digital lab with a Nikon Coolscan 900, also and better than the "Supercool" scanner is the Imacon scanner. This is awesome if you shoot any format this scanner rules! I have scanned with this scanner and it produces great files. The photo at right was scanned with an Imacon scanner.

by

Eric

on

July 7, 2012

in

Fine Art, Musings

with

No Comments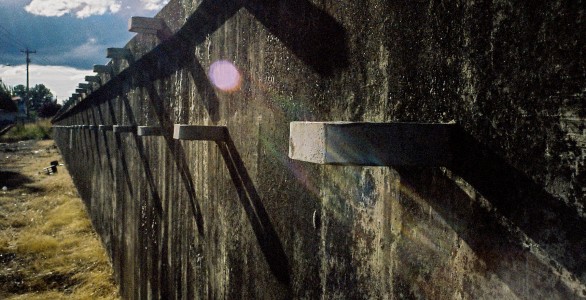 Industrial Landscapes Continued
I have been biking along North Columbia and connecting with the Columbia Slough trail. It is full of all sorts of industrial goodness and a plesant mix of nature. The city of Portland seems to excel at this mixture of green space within the city. I have taken my boys along this path we have been enjoying the scenery and the ride. I like riding with the boys it gives me a different perspective when riding with them. I can show them some interesting things along the way and we have time to view parts of Portland from different viewpoints.

I have returned with my bike and motorcycle and my camera to photograph some of the more interesting things that North Portland has to offer. Every time that I go out a new scene presents itself. I have had fun exploring and photographing this part of Portland, OR. I will continue to post more.

by

Eric

on

June 28, 2012

in

Fine Art, Musings, Photo Blog

with

No Comments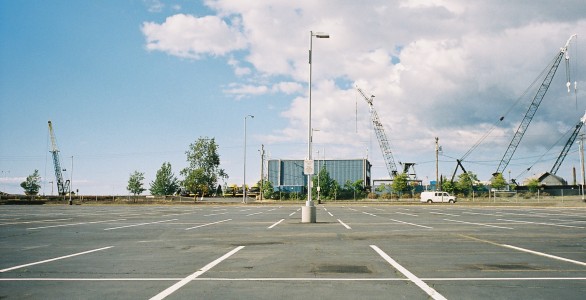 Industrial Landscape or Urban Landscape
I have been wrestling with the proper title for the series of images that I have been shooting lately.

I initially called them Urban Landscapes, however I felt like the images were more industrial than urban. As of now I am leaning toward Industrial.

by

Eric

on

June 24, 2012

in

Musings, Photo Blog

with

No Comments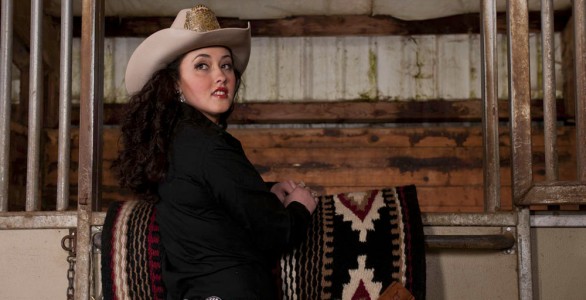 Just Added
I have just added a new gallery page here. The gallery is a portfolio of some of my past work. Please enjoy!

by

Eric

on

June 2, 2012

in

Fine Art, Photo Blog

with

No Comments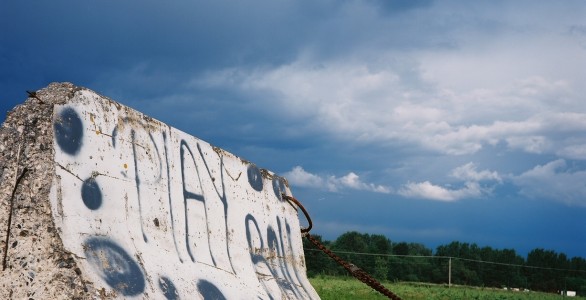 Rolleiflex and Urban Landscapes
I am continuing to explore my project of the urban Landscape. I have chose to use my Rolleiflex for these images. I just really love the medium format especially the great contrast and sharpness of the Schneider lens on my TLR.  been I have found that the my Rolleiflex is well suited for this type of imagery. The square format lends itself really well for these type of images.

I have found in and around North and  Northeast Portland there are several places to photograph there is a lot of character. More to follow…

by

Eric

on

May 27, 2012

in

Fine Art, Musings, Photo Blog

with

No Comments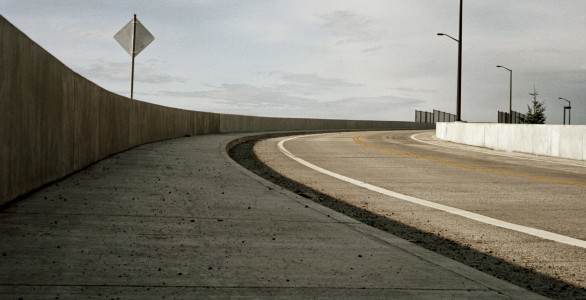 My Rollei and Urban Landscapes
For the last several years when I need a quick get-a-way,  I get on my motorcycle and ride what I call goin' around the block. I take N. Columbia Boulevard and 'round  back home. This small tour takes me past a very industrial area of Portland, OR. There is generally  some auto traffic and some semi traffic, but at the time I travel usually the road is good to go.  It is really fun because in some stretches of road you can really open it up. After several loops around I figured I needed to bring my cameras with me there are some interesting visuals along the way. I have been wandering around with my Rolleiflex loaded with film looking for interesting urban landscapes. Along these curvy roads without much police presence and open land  filled with long buildings and cranes for loading off in the distance lend to some interesting subjects. I have been drawn to these sort of 'scapes for some time.

Very close to my home there is an abundance of industrial business, seems a possible commentary on my socioeconomic status, or maybe it's  just what I gravitate towards.

by

Eric

on

May 7, 2012

in

Photo Blog

with

No Comments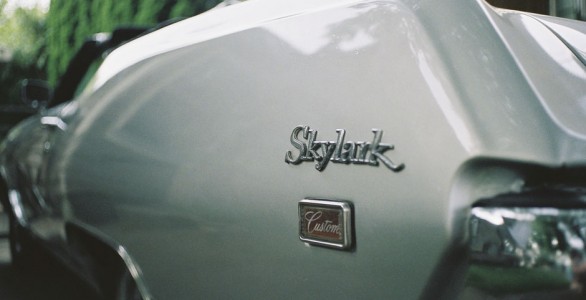 Auto Portraits
Throughout the city of Portland there are real gems found in the driveways and streets. Over the past year, when I have been wandering or driving to my destinations I have either;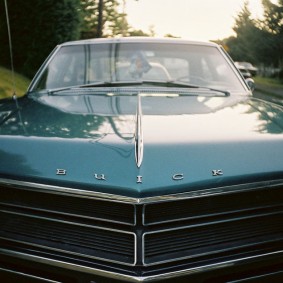 mentally noted for future reference, or when my camera is with me and had the opportunity to capture  these absolute gems of the auto industry in and around the inner neighborhoods of Portland, OR.
I have just recently come upon my annual Pro Membership with Flickr. I have been influenced by  select photographers whom I have been following. One is located in Maryland. Here is his photo stream. The other photographer is from Minnesota her stream is here. The third is located here in Portland and his photo stream is here. Although I have been attracted to photographing automobiles for some time I feel that after viewing these photographers that my esthetic has changed and in turn has improve my own vision.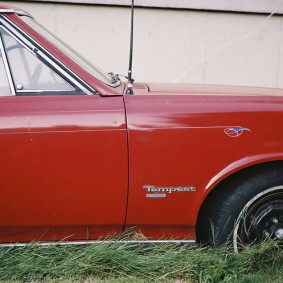 Here are a few samples that I have found look in my gallery Motos 'n' Autos or you can see other great photos of cars here in 'Round the Hood'

by

Eric

on

May 4, 2012

in

Musings, Photo Blog

with

No Comments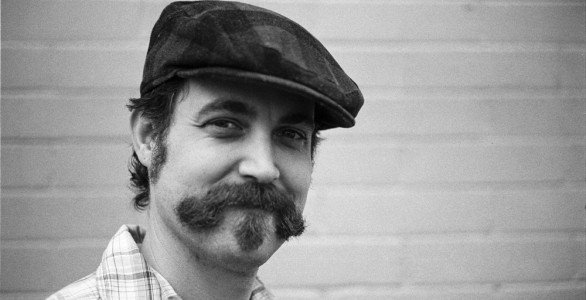 More Portraits
One of my favorite neighborhood places, called Breakside Brewery serves great food and has really good beer. That is saying a lot given that we live in Beervana. My wife and I have been imbibing their well crafted beers for some time. We have become antiquated with the owners and most of their staff. It is a great place. One of the guys who works there had grown an incredible mustache.  This is a 'world class' piece of facial hair.

I saw his incredible work of art the other day and asked if he would be interested in posing for a photo. Travis was happy to pose and even brought along some very nice hats the suited the his mustache. Here are a few images from the first shoot, that was cut short. He was being called upon by a new hire and had to make her feel more comfortable.

We will be shooting again soon.

Enjoy!

by

Eric

on

April 22, 2012

in

Photo Blog

with

No Comments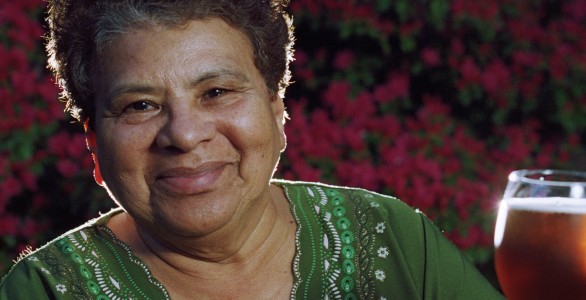 Spring Portraits
My Mother in Law is visiting from Honduras. I am enjoying her visit. It has been very easy for me having her here. I was nervous at the beginning because my wife booked her flight for her stay to last 3 months. You see my Mother in Law, let's call her Pita from now on, had never left Honduras. So you can understand my trepidation for having her stay here for that length of time. As I said it has been very nice for me.

This weekend we took a drive to the coast. Our destination was Manzanita, OR. I just love this small coastal town. We have been going there for the last 5 plus years. Anyway it is very familiar to me.My wife and I really enjoy Manzanita. Today we had the opportunity to show Pita the coast of the Pacific Northwest.

I had the idea to photograph Pita in front of our Azalea bush which always blooms beautifully in the Spring. We she acquiesced. Here is one of my favorite photo I took. I am also including a photo of my 2nd cousin whom I had the opportunity to  photograph after Pita.

by

Eric

on

February 3, 2012

in

Photo Blog

with

No Comments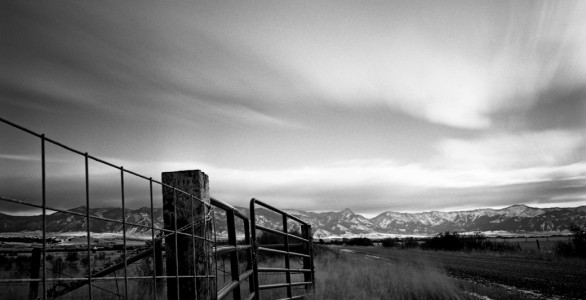 Pushing the Limits of 35mm
These images are from Montana where most of my family gathered for the Christmas holiday. I brought my Leica M7 and several rolls of film. I had just learned about Efke 25 film and was excited to give it a try with some sweeping Montana landscapes. I brought with me my borrowed 35mm Leitz lens. This particular lens is perfect for the "Big Sky State".
I usually well almost exclusively shoot Kodak film Tri-X being the staple choice for black and white photography. After trolling around Flickr I discovered Efke and with that Rodinal developer and stand developing. The following images here I shot with Efke and processed in Rodinal 1:100 dilution and stand developed for 1 hour. My first go around with Rodinal and stand developing was less than optimal.See this post. I am pretty happy with my results this time around.
While in Montana I ran into another photographer who said he would shoot large format. Now those cameras will produce amazing negatives.
Well I when I purchased my Leica I knew that I wanted a camera that was light and mobile.So I have a camera with amazing glass and can produce beautiful images. I just wanted to shoot atypical photographs with my Leica that being landscapes.
I was fortunate enough to grab some time and roll around the area close to where we were staying in Manhattan, MT. I hope you enjoy my photos.