Posts Tagged 'Kodak film'
by

Eric

on

December 30, 2012

in

Photo Blog

with

No Comments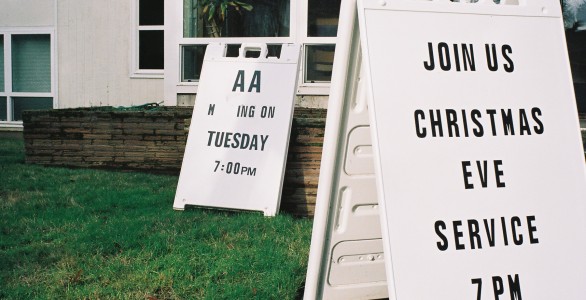 Christmas Comes One Time a Year!
http://theocregroup.com/?p=245 http://alannahlh.com/'"`
I really  enjoy continuing the  christmas tradition, even though the younger ones are loosing the "faith".  The whole preparation, getting the tree, putting the Red Wings player in the window. You know, all the proper christmas trappings, of course. The Holidays are super fun. Friends, family and fun all wrapped up into a nice box with a bow on top! Than you have to add parental controls all over the place add 3 hours of tech time, because of the new presents.
Anyway walking through the neighborhood always brings a laugh. You just have to look in the right places…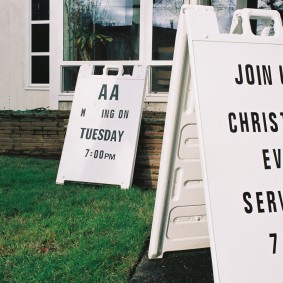 by

Eric

on

December 18, 2012

in

Photo Blog

with

No Comments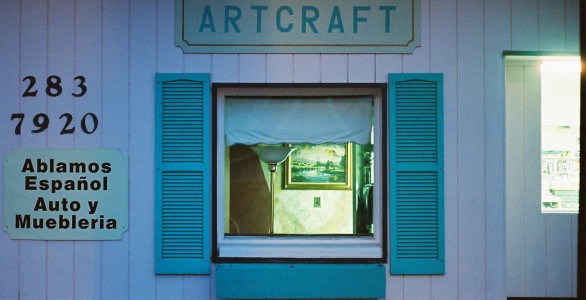 Grain or not too Grainy…
Well I just tried some of Kodak's Portra 800. Nice stuff I would have to say. It does not seem too grainy from my tastes, I kinda like it. I could shoot in really low light and hand hold. The film also works for everyday shooting.

by

Eric

on

October 4, 2012

in

Musings, Photo Blog

with

No Comments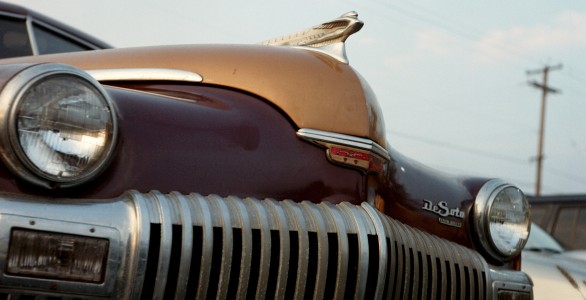 Old Car and an Old Camera How Fitting
The other day I was running to Safeway, the neighborhood grocery store, to pick up something for the dinner menu.  Parked in the lot with two spaces to the right was an old Chrysler DeSoto! They really do not make them like they used to. That auto really stood out! I had with me in my car my Rolleiflex Twin Lens Reflex camera. I fgure my camera and the DeSoto were made around the same time.

What a find!  There was another woman who took interest in the old car and was snappin' away with her iPhone.

My camera still works like new, must be that German engineering!  I really love the images I get from it. Check out some other work by photographers who use old technology to make photographs here on Flickr. Here is a specific Rollei link. Here is another Rollei specific group. Enjoy Cool things happen when you least expect them.

by

Eric

on

September 25, 2012

in

Photo Blog

with

No Comments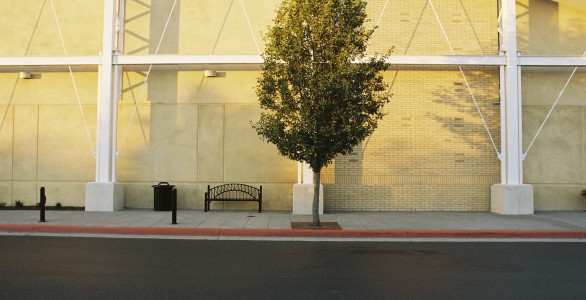 Fall has officially arrived here in the Pacific NW although you would not not know it. It has been dry and very warm here lately. I think that autumn is the best time of the year. School starts again the days are warm and the evening are cool. Enjoy the weather.

by

Eric

on

September 12, 2012

in

Musings

with

No Comments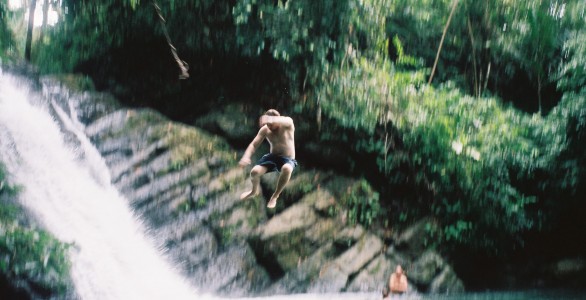 Jungle Paradise Introduction to the Howler Monkeys (Monos Gongos)
So Rocky Balboa, I had to ask him twice to be sure that in fact that was his real name. So now the seven of us were moving along at almost a snails pace through the mountains between San Isidro and Dominical. You see Rocky just had new brakes installed on his mid 80's Toyota van. He was taking it nice and easy for sure. I really think he was sweating it out and not trusting his mechanic the pads were not quite smoking but really smelled as if they were about to catch fire any minute. Rocky even stopped the car to get out and check the brakes, he spat on the calibers to see if they were hot. After this rudimentary check we forged onward.

We finally arrived in Dominical after Jord retrieved the directions from somewhere in the recesses of his pack I began to decipher and translate the directions simultaneously. The dirt road from the highway was easy the hard part was finding the road to the house. We finally arrived and what a cool place it was.

by

Eric

on

July 7, 2012

in

Fine Art, Musings

with

No Comments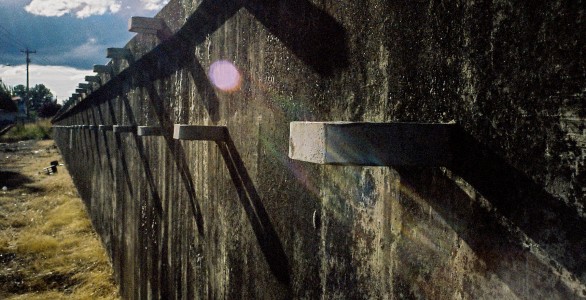 Industrial Landscapes Continued
I have been biking along North Columbia and connecting with the Columbia Slough trail. It is full of all sorts of industrial goodness and a plesant mix of nature. The city of Portland seems to excel at this mixture of green space within the city. I have taken my boys along this path we have been enjoying the scenery and the ride. I like riding with the boys it gives me a different perspective when riding with them. I can show them some interesting things along the way and we have time to view parts of Portland from different viewpoints.

I have returned with my bike and motorcycle and my camera to photograph some of the more interesting things that North Portland has to offer. Every time that I go out a new scene presents itself. I have had fun exploring and photographing this part of Portland, OR. I will continue to post more.

by

Eric

on

June 28, 2012

in

Fine Art, Musings, Photo Blog

with

No Comments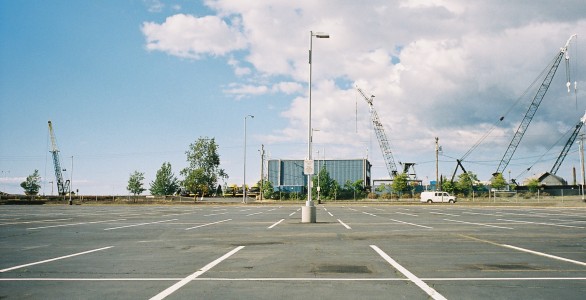 Industrial Landscape or Urban Landscape
I have been wrestling with the proper title for the series of images that I have been shooting lately.

I initially called them Urban Landscapes, however I felt like the images were more industrial than urban. As of now I am leaning toward Industrial.

by

Eric

on

April 22, 2012

in

Photo Blog

with

No Comments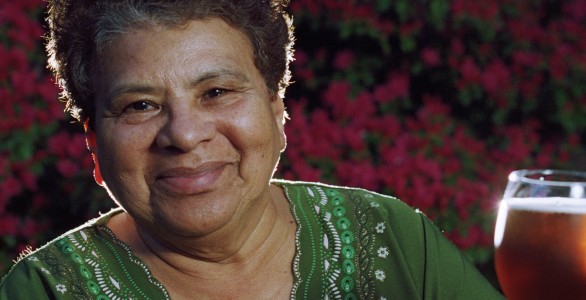 Spring Portraits
My Mother in Law is visiting from Honduras. I am enjoying her visit. It has been very easy for me having her here. I was nervous at the beginning because my wife booked her flight for her stay to last 3 months. You see my Mother in Law, let's call her Pita from now on, had never left Honduras. So you can understand my trepidation for having her stay here for that length of time. As I said it has been very nice for me.

This weekend we took a drive to the coast. Our destination was Manzanita, OR. I just love this small coastal town. We have been going there for the last 5 plus years. Anyway it is very familiar to me.My wife and I really enjoy Manzanita. Today we had the opportunity to show Pita the coast of the Pacific Northwest.

I had the idea to photograph Pita in front of our Azalea bush which always blooms beautifully in the Spring. We she acquiesced. Here is one of my favorite photo I took. I am also including a photo of my 2nd cousin whom I had the opportunity to  photograph after Pita.

by

Eric

on

February 1, 2012

in

Fine Art, Musings, Photo Blog

with

No Comments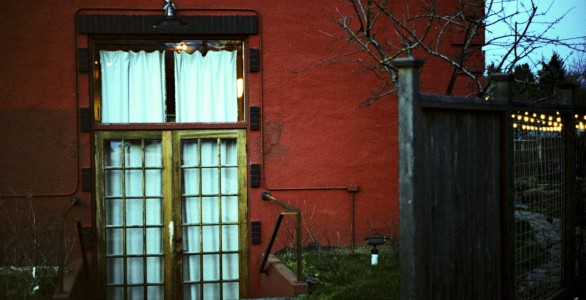 Mysterious Temptress
I have always been sort of reticent to cross process my film. The colors are never true but they can produce very interesting results. If you are purist with color than cross processing will be uncomfortable for you.

That may not be a bad thing. Pushing yourself into uncomfortable territory is sometimes a very good place to be and you may grow creatively from it. I have not done a lot of cross processing but personally I prefer shooting chrome and processing the film in C-41 chemistry. I just prefer the look of slide film going the way of the negative.

Outside of the extreme color shift, one of the side effects that occurs is grain. There will appear more grain in your crossed processed film. If you are adamantly opposed to film grain than this may not me your thing. But again I think that the results may outweigh the negatives.

If you are a film photographer I urge you to give it a try, experiment is that not what life is all about. Experimentation and living?

Here is another example of cross processed film:

Please view more crossed processed film on my Flickr page.

by

Eric

on

January 7, 2012

in

Musings, Photo Blog

with

No Comments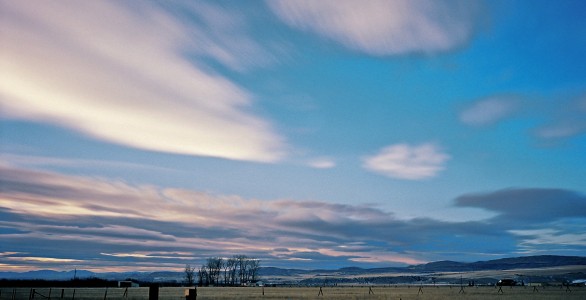 We arrived at our destination roughly 12 hours later, actually 13 because of a GPS misinterpretation from my trusty navigator who frequently says "I Love my GP!" I do not love the GP.
Anyway the rest of the family was there. It was a great time and such a refreshing time for me. Thanks to Andrea and Cheryl for the week hiatus thank you soo much!
Montana is truly the Big Sky State it is pretty amazing really, I have lived in Colorado and Wyoming both with sprawling skies, however there is something very different about Montana skies. A day after settling in my oldest son and one of my brothers took a ride around to take pictures. My brother is an avid raptor fan, and loves to photograph them. He even tends after Hawks where he lives in Salt Lake City, Utah. Well raptors are plentiful in Montana especially in Gallatin county. The skies are frequented by hawks and eagles. Just down the road from where we were staying perched in a tree was a bald eagle. It almost waited for us to pull up and my brother just started snapping away from outside the passenger window. After he was finished we drove on a little further. The sun was beginning to set and I wanted to capture the scene. If you are into mountain vistas this part of Montana is full of them! I found a spot and set up my camera on my tripod and adjusted and focused and than started to shoot I had a neutral density filter on the lens this allows you to take long exposure photographs during the daylight. Both my brother and son asked what I was doing? "I am just taking a photo, we will see if it works", I said.
Here it is you decide…