Posts Tagged 'Leica Lens'
by

Eric

on

December 30, 2012

in

Photo Blog

with

No Comments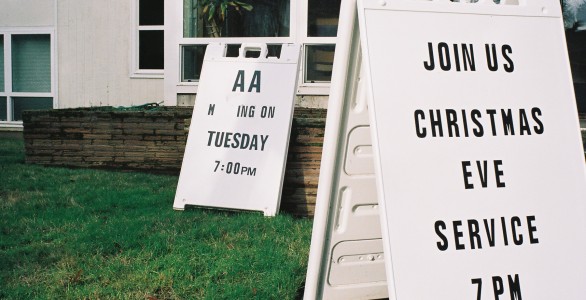 Christmas Comes One Time a Year!
I really  enjoy continuing the  christmas tradition, even though the younger ones are loosing the "faith".  The whole preparation, getting the tree, putting the Red Wings player in the window. You know, all the proper christmas trappings, of course. The Holidays are super fun. Friends, family and fun all wrapped up into a nice box with a bow on top! Than you have to add parental controls all over the place add 3 hours of tech time, because of the new presents.
Anyway walking through the neighborhood always brings a laugh. You just have to look in the right places…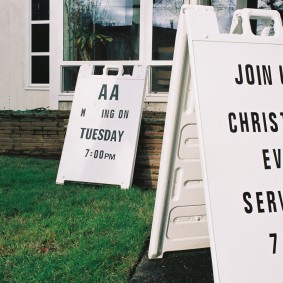 by

Eric

on

December 24, 2012

in

Photo Blog

with

No Comments
Vote for Pedr, ah Me!
I receive promotional  emails from Midwest Photo. I purchased things from them in the past so you know, you are going to receive these types of emails, for sure. I came across their email inviting me to submit to their photo contest. I thought sure why not, plus it gives me something easy to blog about.

Below is my submission. You can go to this link and vote for it, very cool!

My submission to Midwest Photo's contest.

by

Eric

on

December 18, 2012

in

Photo Blog

with

No Comments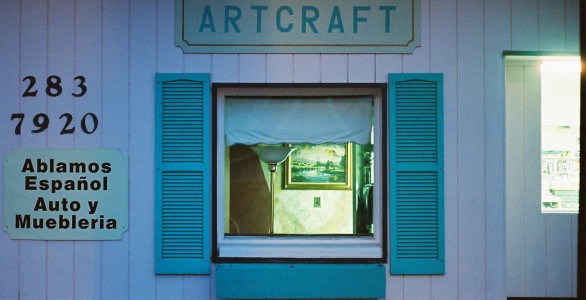 Grain or not too Grainy…
Well I just tried some of Kodak's Portra 800. Nice stuff I would have to say. It does not seem too grainy from my tastes, I kinda like it. I could shoot in really low light and hand hold. The film also works for everyday shooting.

by

Eric

on

October 1, 2012

in

Photo Blog

with

No Comments
Volvo For Sale
While driving or walking around my neighborhood there is usually something that catches my eye. Many times I have to take a mental note and go back to photograph what I saw. I may not have has my camera or possibly  I was en route or the light was not right.
This gem I found on NE Lombard close to where I live. It has been offered for sale this entire summer. Maybe if he brought it out from behind the fence he would have better luck.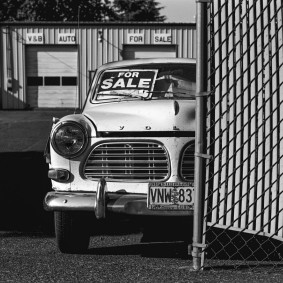 by

Eric

on

June 28, 2012

in

Fine Art, Musings, Photo Blog

with

No Comments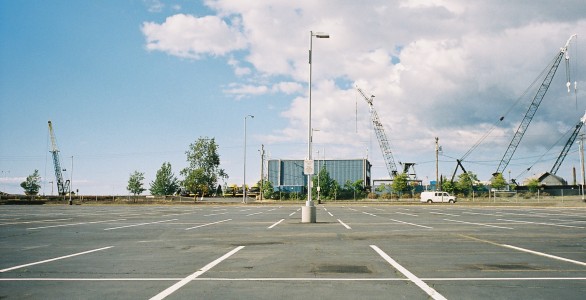 Industrial Landscape or Urban Landscape
I have been wrestling with the proper title for the series of images that I have been shooting lately.

I initially called them Urban Landscapes, however I felt like the images were more industrial than urban. As of now I am leaning toward Industrial.

by

Eric

on

May 4, 2012

in

Musings, Photo Blog

with

No Comments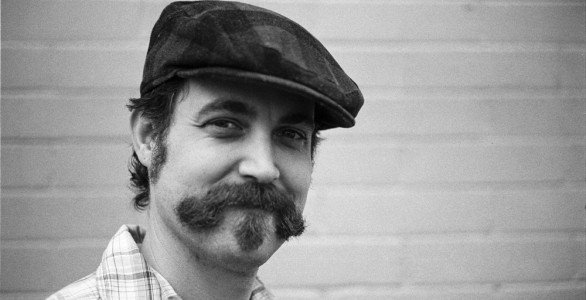 More Portraits
One of my favorite neighborhood places, called Breakside Brewery serves great food and has really good beer. That is saying a lot given that we live in Beervana. My wife and I have been imbibing their well crafted beers for some time. We have become antiquated with the owners and most of their staff. It is a great place. One of the guys who works there had grown an incredible mustache.  This is a 'world class' piece of facial hair.

I saw his incredible work of art the other day and asked if he would be interested in posing for a photo. Travis was happy to pose and even brought along some very nice hats the suited the his mustache. Here are a few images from the first shoot, that was cut short. He was being called upon by a new hire and had to make her feel more comfortable.

We will be shooting again soon.

Enjoy!

by

Eric

on

April 22, 2012

in

Photo Blog

with

No Comments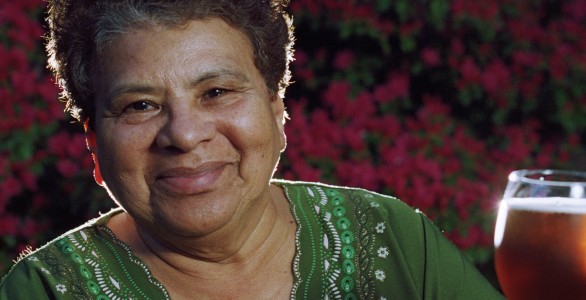 Spring Portraits
My Mother in Law is visiting from Honduras. I am enjoying her visit. It has been very easy for me having her here. I was nervous at the beginning because my wife booked her flight for her stay to last 3 months. You see my Mother in Law, let's call her Pita from now on, had never left Honduras. So you can understand my trepidation for having her stay here for that length of time. As I said it has been very nice for me.

This weekend we took a drive to the coast. Our destination was Manzanita, OR. I just love this small coastal town. We have been going there for the last 5 plus years. Anyway it is very familiar to me.My wife and I really enjoy Manzanita. Today we had the opportunity to show Pita the coast of the Pacific Northwest.

I had the idea to photograph Pita in front of our Azalea bush which always blooms beautifully in the Spring. We she acquiesced. Here is one of my favorite photo I took. I am also including a photo of my 2nd cousin whom I had the opportunity to  photograph after Pita.

by

Eric

on

February 3, 2012

in

Photo Blog

with

No Comments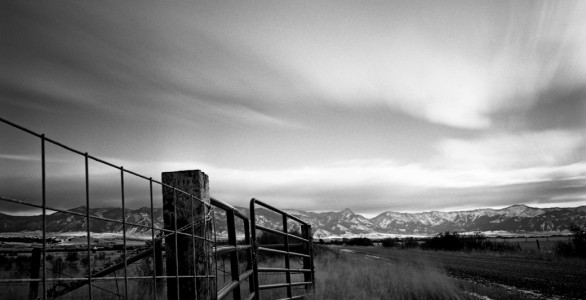 Pushing the Limits of 35mm
These images are from Montana where most of my family gathered for the Christmas holiday. I brought my Leica M7 and several rolls of film. I had just learned about Efke 25 film and was excited to give it a try with some sweeping Montana landscapes. I brought with me my borrowed 35mm Leitz lens. This particular lens is perfect for the "Big Sky State".

I usually well almost exclusively shoot Kodak film Tri-X being the staple choice for black and white photography. After trolling around Flickr I discovered Efke and with that Rodinal developer and stand developing. The following images here I shot with Efke and processed in Rodinal 1:100 dilution and stand developed for 1 hour. My first go around with Rodinal and stand developing was less than optimal.See this post. I am pretty happy with my results this time around.

While in Montana I ran into another photographer who said he would shoot large format. Now those cameras will produce amazing negatives.

Well I when I purchased my Leica I knew that I wanted a camera that was light and mobile.So I have a camera with amazing glass and can produce beautiful images. I just wanted to shoot atypical photographs with my Leica that being landscapes.

I was fortunate enough to grab some time and roll around the area close to where we were staying in Manhattan, MT. I hope you enjoy my photos.

by

Eric

on

December 31, 2011

in

Photo Blog

with

1 Comment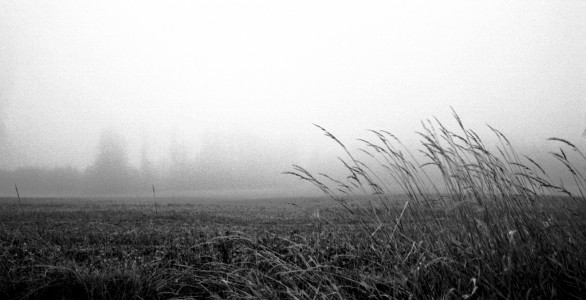 Efke 25 Film
I shot and processed my first roll of Efke 25 black and white film. I did a lot of reading around the internet to determine just how to process this film. I have been shooting with Tri-X almost exclusively and processing with D-76. With this film I wanted to challenge myself and I decided to process with Rodinal which is now called R09 One Shot. It is the same chemistry as the legendary Rodinal so I will refer to the chemistry as Rodinal. I decided to develop the roll by way of stand developing. I bought some Rodinal from Blue Moon Camera and Machine.
I was nervous about developing the film. I wanted to get the ratio proper and I did not want to waste this roll. I went on line and found a wide range of ratios and processes. There were many references to Rodinal and how it was the best to develop this slow fine grained film. I dove right in I mixed the chemistry and processed the film. I was so excited when I finally hung the film to dry. Wow the grain structure was amazing. Although something was a little off the base was weird looking. It wasn't clear. I took the processed film to Blue Moon we talked about why the film look the way it did.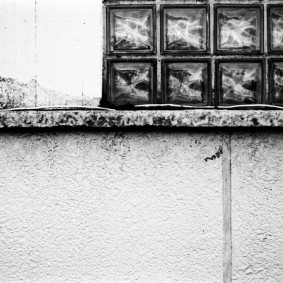 I finally realized that I mixed the Rodinal as 10 to 100 or 1:10 not 1:100.
The film was way over processed, although some of the images looked cool. As I said I was totally impressed with the grain of the film. I have another roll in my camera now. I took it to Montana with me on our Christmas vacation and am dying to see the results this time with the 1:100 ratio. More later…