Posts Tagged 'NC 400'
by

Eric

on

October 4, 2012

in

Musings, Photo Blog

with

No Comments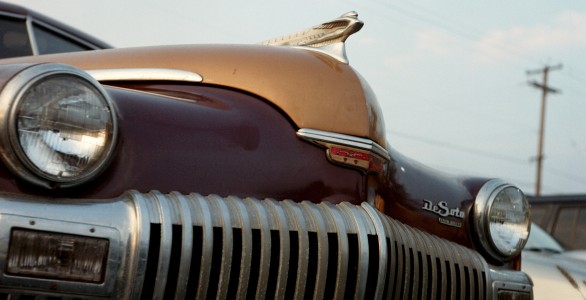 Old Car and an Old Camera How Fitting
The other day I was running to Safeway, the neighborhood grocery store, to pick up something for the dinner menu.  Parked in the lot with two spaces to the right was an old Chrysler DeSoto! They really do not make them like they used to. That auto really stood out! I had with me in my car my Rolleiflex Twin Lens Reflex camera. I fgure my camera and the DeSoto were made around the same time.

What a find!  There was another woman who took interest in the old car and was snappin' away with her iPhone.

My camera still works like new, must be that German engineering!  I really love the images I get from it. Check out some other work by photographers who use old technology to make photographs here on Flickr. Here is a specific Rollei link. Here is another Rollei specific group. Enjoy Cool things happen when you least expect them.

by

Eric

on

September 25, 2012

in

Photo Blog

with

No Comments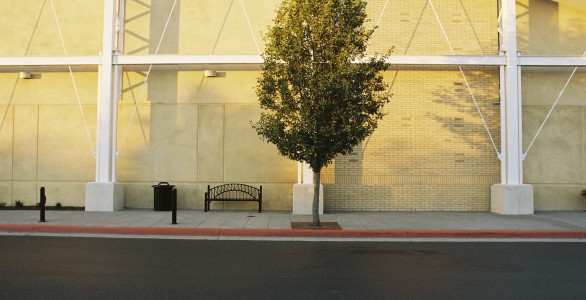 Fall has officially arrived here in the Pacific NW although you would not not know it. It has been dry and very warm here lately. I think that autumn is the best time of the year. School starts again the days are warm and the evening are cool. Enjoy the weather.

by

Eric

on

July 7, 2012

in

Fine Art, Musings

with

No Comments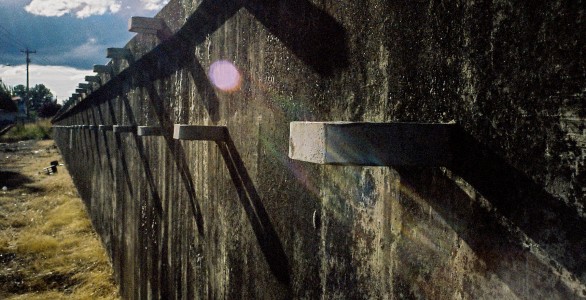 Industrial Landscapes Continued
I have been biking along North Columbia and connecting with the Columbia Slough trail. It is full of all sorts of industrial goodness and a plesant mix of nature. The city of Portland seems to excel at this mixture of green space within the city. I have taken my boys along this path we have been enjoying the scenery and the ride. I like riding with the boys it gives me a different perspective when riding with them. I can show them some interesting things along the way and we have time to view parts of Portland from different viewpoints.

I have returned with my bike and motorcycle and my camera to photograph some of the more interesting things that North Portland has to offer. Every time that I go out a new scene presents itself. I have had fun exploring and photographing this part of Portland, OR. I will continue to post more.

by

Eric

on

June 28, 2012

in

Fine Art, Musings, Photo Blog

with

No Comments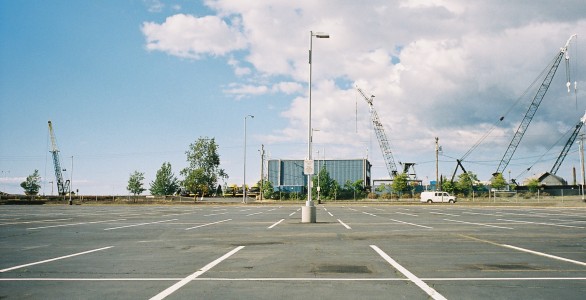 Industrial Landscape or Urban Landscape
I have been wrestling with the proper title for the series of images that I have been shooting lately.

I initially called them Urban Landscapes, however I felt like the images were more industrial than urban. As of now I am leaning toward Industrial.

by

Eric

on

April 22, 2012

in

Photo Blog

with

No Comments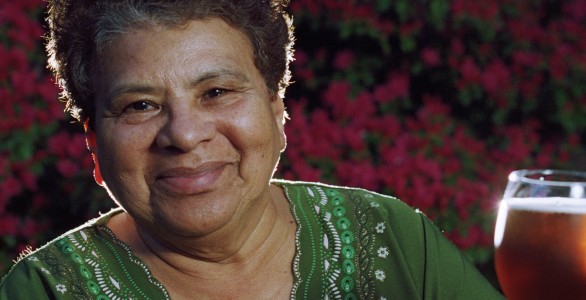 Spring Portraits
My Mother in Law is visiting from Honduras. I am enjoying her visit. It has been very easy for me having her here. I was nervous at the beginning because my wife booked her flight for her stay to last 3 months. You see my Mother in Law, let's call her Pita from now on, had never left Honduras. So you can understand my trepidation for having her stay here for that length of time. As I said it has been very nice for me.

This weekend we took a drive to the coast. Our destination was Manzanita, OR. I just love this small coastal town. We have been going there for the last 5 plus years. Anyway it is very familiar to me.My wife and I really enjoy Manzanita. Today we had the opportunity to show Pita the coast of the Pacific Northwest.

I had the idea to photograph Pita in front of our Azalea bush which always blooms beautifully in the Spring. We she acquiesced. Here is one of my favorite photo I took. I am also including a photo of my 2nd cousin whom I had the opportunity to  photograph after Pita.

by

Eric

on

October 31, 2011

in

Photo Blog

with

4 Comments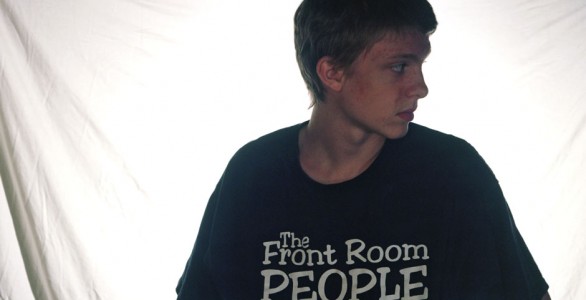 Here are some photos shot recently with my son Collin and his friend Silas in my makeshift garage studio. I used my oldie but goodie Rolleiflex and my Leica M7, shooting with my preferred Kodak Tri-X  and Portra 400. Seems that I have a penchant for Kodak film.(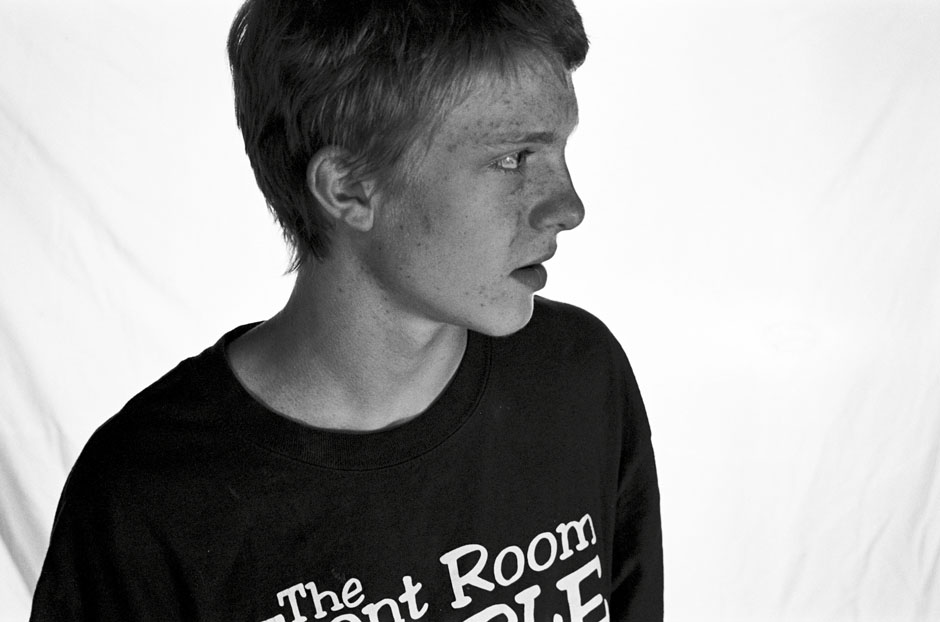 Please Kodak do not go away!) I went to Goodwill and bought an old white sheet and attached it to my open garage door using it as a large soft box. I lit them with 1 Vivitar 283 behind the sheet and 2 other to the left and right of the guys. I was working on some strobist and makeshift studio work. I liked the challenge.
I asked the guys to get the PS3 controllers and they just started to ham in up, well Collin did especially.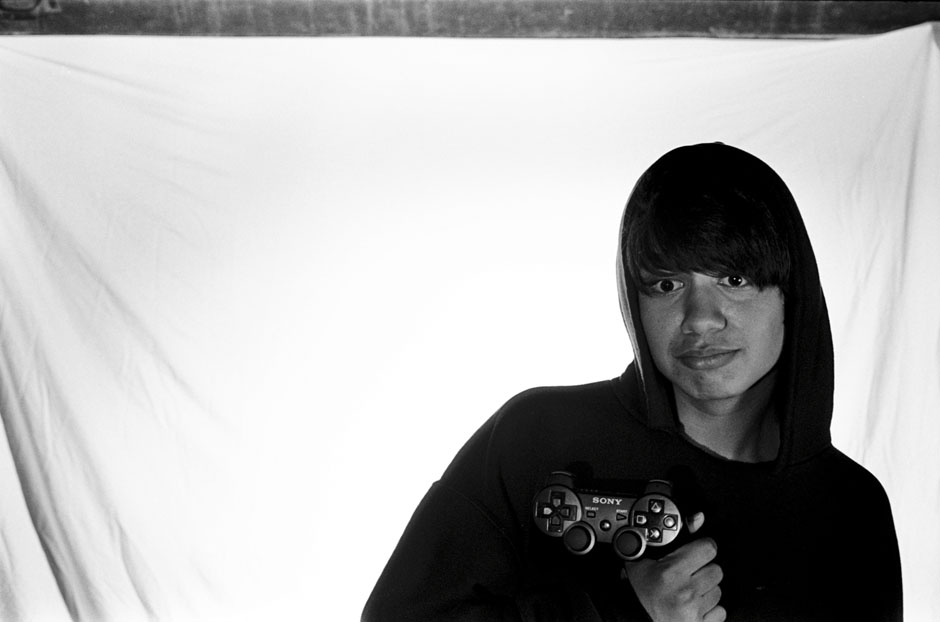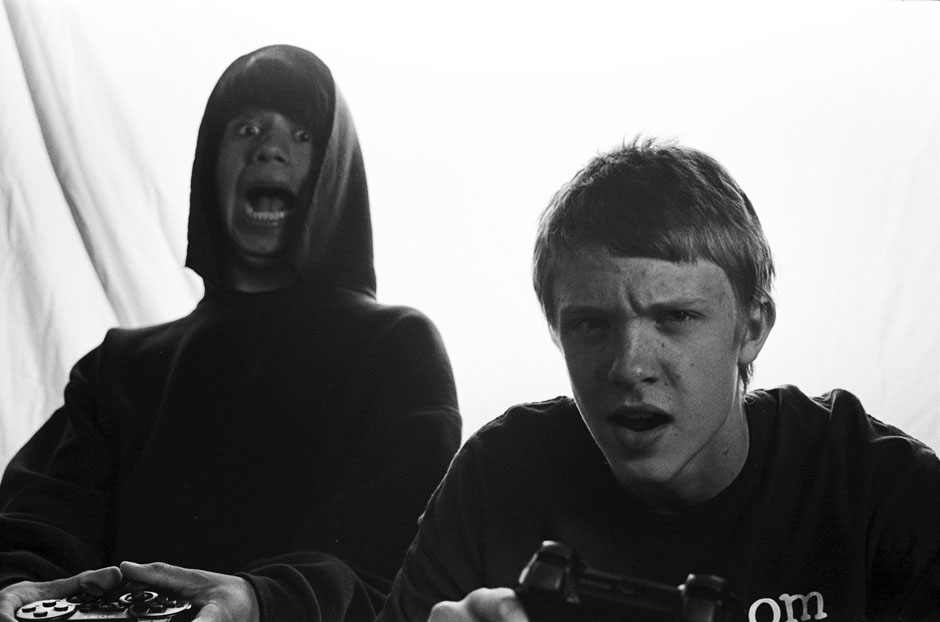 by

Eric

on

September 21, 2011

in

Photo Blog

with

2 Comments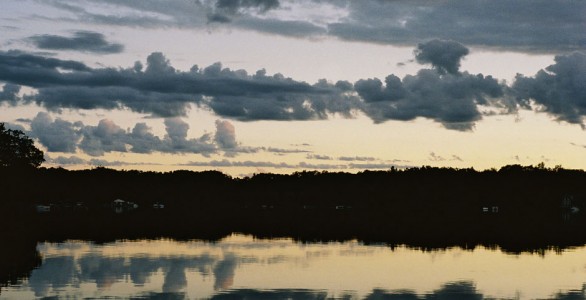 Big Bass Lake in Northern Michigan a scene from the dock at The Cottage.
This photos is of Big Bass Lake in Northern Michigan. My family owns a cottage located in Lake County near Irons, MI. My grandfather bought the property in the '60s. The story goes as my mother recently told me.
My Grandfather would go Up North during the summer to camp he and a friend would travel from the Metro Detroit area and camp, fish, relax and enjoy the scenery.He would also bring his family. My Grandmother, Uncle, Aunt and my Mother in tow. Finding a camping spot was no trouble for several years. One weekend in 1962 my Grandfather traveled to the area for the weekend and arriving with all the campsites full. Well he was incensed. According to my Mother he felt this was his place. He must have picked up the local news paper and found the listing for the cottage and purchased it on the spot. "Now", as my Mother said, "He would never have to worry about find a place  to camp again. He never went camping again."
My family and I visited this past August. Part of the reason for the trip was to have a Memorial for my Grandfather's passing. Which we did.  I had not been in over 10 years, The Cottage was wonderful and much the same as I had remembered. My Mother and Step Father have made some major improvements to the place. There is a new bathroom, which is now very spacious and no longer does one have the fear of falling through the floor. New windows decorate the place and a new sitting room sits just a few steps away from the cottage. The sitting room has a fireplace and a gorgeous view of the lake. My wife and I really did not want to leave.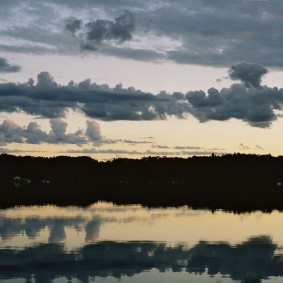 by

Eric

on

September 16, 2011

in

Photo Blog

with

No Comments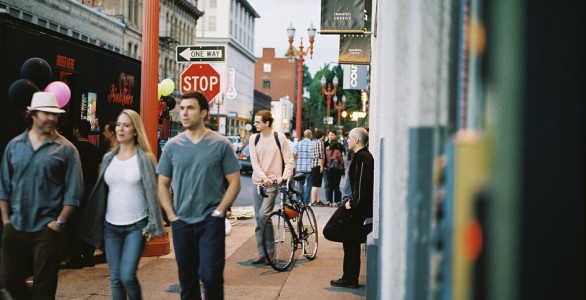 Looking down the street near Chinatown. Portland, OR

by

Eric

on

September 15, 2011

in

Photo Blog

with

4 Comments