Posts Tagged 'old school'
by

Eric

on

December 31, 2011

in

Photo Blog

with

1 Comment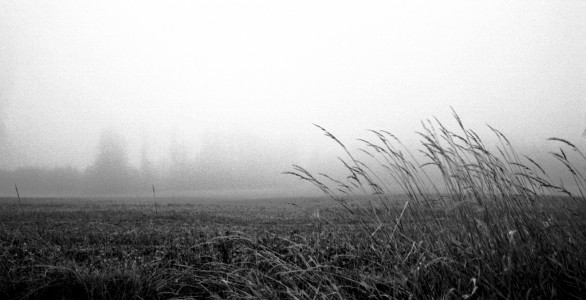 Efke 25 Film
I shot and processed my first roll of Efke 25 black and white film. I did a lot of reading around the internet to determine just how to process this film. I have been shooting with Tri-X almost exclusively and processing with D-76. With this film I wanted to challenge myself and I decided to process with Rodinal which is now called R09 One Shot. It is the same chemistry as the legendary Rodinal so I will refer to the chemistry as Rodinal. I decided to develop the roll by way of stand developing. I bought some Rodinal from Blue Moon Camera and Machine.
I was nervous about developing the film. I wanted to get the ratio proper and I did not want to waste this roll. I went on line and found a wide range of ratios and processes. There were many references to Rodinal and how it was the best to develop this slow fine grained film. I dove right in I mixed the chemistry and processed the film. I was so excited when I finally hung the film to dry. Wow the grain structure was amazing. Although something was a little off the base was weird looking. It wasn't clear. I took the processed film to Blue Moon we talked about why the film look the way it did.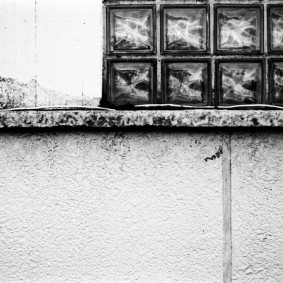 I finally realized that I mixed the Rodinal as 10 to 100 or 1:10 not 1:100.

The film was way over processed, although some of the images looked cool. As I said I was totally impressed with the grain of the film. I have another roll in my camera now. I took it to Montana with me on our Christmas vacation and am dying to see the results this time with the 1:100 ratio. More later…

by

Eric

on

December 7, 2011

in

Photo Blog

with

No Comments
Going Old School with Efke 25
I decided to shoot some old school film Efke 25. I have been doing some reading about this film for a little while. With all the information out on the web, and all the beautiful images on Flickr I decided to buys some of this film and give it a try.
There is a great camera store in North Portland. It is called Blue Moon Camera and Machine which by the way is one of my favorite camera shops in Portland. I purchase my film here. Do check them out the store is great! The sell typewriters and all sorts of oldies but goodies, camera bodies, lenses film and chemicals. They are also very helpful. I especially like that all the men wear a button up shirt and a tie. The place has a very nice atmosphere. If you are in the Pacific Northwest and a film/camera buff I would pay them a visit.
I digress I bought 2 rolls of the Efke 25 ISO film to try. Over the last couple of months I have been driving by a farm house near the Sherwood Ice Arena on the Tualtin/Sherwood highway. It seems we are there once every weekend. I went out earlier in the week to capture the scene that I have seen so many times. With half the roll exposed I am really anticipating the images when processed.
Stay tuned for further developments…