Posts Tagged 'photogrpahy'
by

Eric

on

December 24, 2012

in

Photo Blog

with

No Comments
Vote for Pedr, ah Me!
I receive promotional  emails from Midwest Photo. I purchased things from them in the past so you know, you are going to receive these types of emails, for sure. I came across their email inviting me to submit to their photo contest. I thought sure why not, plus it gives me something easy to blog about.

Below is my submission. You can go to this link and vote for it, very cool!

My submission to Midwest Photo's contest.

by

Eric

on

May 4, 2012

in

Musings, Photo Blog

with

No Comments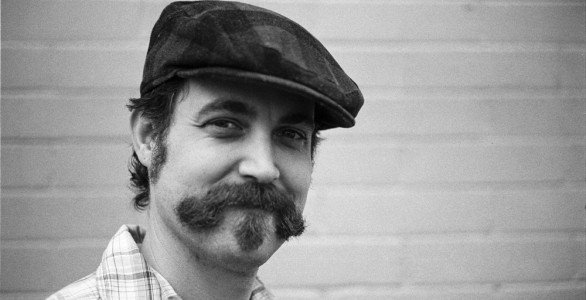 More Portraits
One of my favorite neighborhood places, called Breakside Brewery serves great food and has really good beer. That is saying a lot given that we live in Beervana. My wife and I have been imbibing their well crafted beers for some time. We have become antiquated with the owners and most of their staff. It is a great place. One of the guys who works there had grown an incredible mustache.  This is a 'world class' piece of facial hair.

I saw his incredible work of art the other day and asked if he would be interested in posing for a photo. Travis was happy to pose and even brought along some very nice hats the suited the his mustache. Here are a few images from the first shoot, that was cut short. He was being called upon by a new hire and had to make her feel more comfortable.

We will be shooting again soon.

Enjoy!

by

Eric

on

April 22, 2012

in

Photo Blog

with

No Comments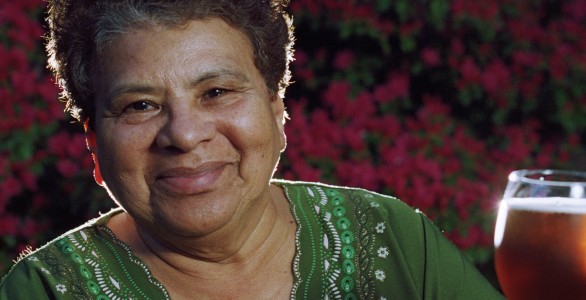 Spring Portraits
My Mother in Law is visiting from Honduras. I am enjoying her visit. It has been very easy for me having her here. I was nervous at the beginning because my wife booked her flight for her stay to last 3 months. You see my Mother in Law, let's call her Pita from now on, had never left Honduras. So you can understand my trepidation for having her stay here for that length of time. As I said it has been very nice for me.

This weekend we took a drive to the coast. Our destination was Manzanita, OR. I just love this small coastal town. We have been going there for the last 5 plus years. Anyway it is very familiar to me.My wife and I really enjoy Manzanita. Today we had the opportunity to show Pita the coast of the Pacific Northwest.

I had the idea to photograph Pita in front of our Azalea bush which always blooms beautifully in the Spring. We she acquiesced. Here is one of my favorite photo I took. I am also including a photo of my 2nd cousin whom I had the opportunity to  photograph after Pita.

by

Eric

on

January 12, 2012

in

Musings, Photo Blog

with

No Comments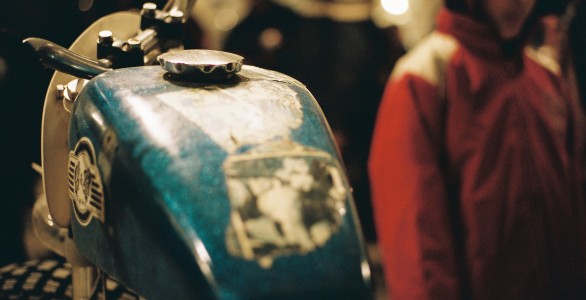 To Choose or Not to Choose…
I have been asked to donate again one of my photographs for an auction at the school where my brother teaches. I donated one last year and the selection was made by 2 of the women who were handling the organization of the auction. Here was the photo that was selected for last years auction:
This year they are leaving the selection up to me. I have a good idea of which photo I am thinking of selecting.
That is the major reason for this post. I figured that I would put it out there to see if there were any opinions as to which photo I should submit to the auction this year.
If you are interested you can comment on this post. If you would like you can comment on any of my photos on  my Flickr stream.