Posts Tagged 'Rolleiflex'
by

Eric

on

October 4, 2012

in

Musings, Photo Blog

with

No Comments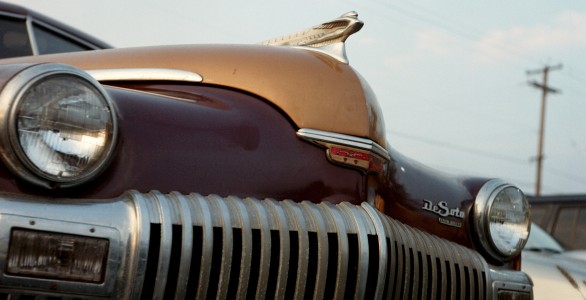 Old Car and an Old Camera How Fitting
The other day I was running to Safeway, the neighborhood grocery store, to pick up something for the dinner menu.  Parked in the lot with two spaces to the right was an old Chrysler DeSoto! They really do not make them like they used to. That auto really stood out! I had with me in my car my Rolleiflex Twin Lens Reflex camera. I fgure my camera and the DeSoto were made around the same time.

What a find!  There was another woman who took interest in the old car and was snappin' away with her iPhone.

My camera still works like new, must be that German engineering!  I really love the images I get from it. Check out some other work by photographers who use old technology to make photographs here on Flickr. Here is a specific Rollei link. Here is another Rollei specific group. Enjoy Cool things happen when you least expect them.

by

Eric

on

September 12, 2012

in

Musings

with

No Comments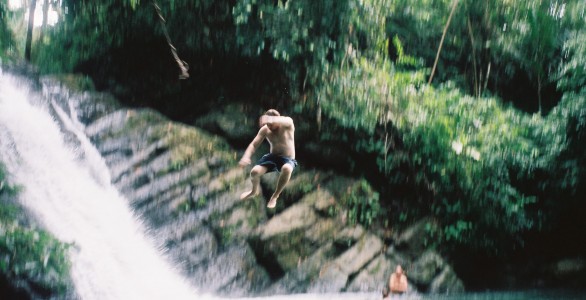 Jungle Paradise Introduction to the Howler Monkeys (Monos Gongos)
So Rocky Balboa, I had to ask him twice to be sure that in fact that was his real name. So now the seven of us were moving along at almost a snails pace through the mountains between San Isidro and Dominical. You see Rocky just had new brakes installed on his mid 80's Toyota van. He was taking it nice and easy for sure. I really think he was sweating it out and not trusting his mechanic the pads were not quite smoking but really smelled as if they were about to catch fire any minute. Rocky even stopped the car to get out and check the brakes, he spat on the calibers to see if they were hot. After this rudimentary check we forged onward.

We finally arrived in Dominical after Jord retrieved the directions from somewhere in the recesses of his pack I began to decipher and translate the directions simultaneously. The dirt road from the highway was easy the hard part was finding the road to the house. We finally arrived and what a cool place it was.

by

Eric

on

June 2, 2012

in

Fine Art, Photo Blog

with

No Comments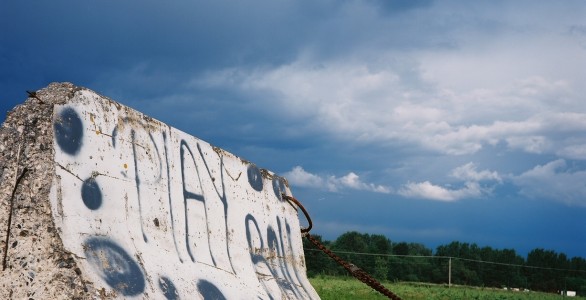 Rolleiflex and Urban Landscapes
I am continuing to explore my project of the urban Landscape. I have chose to use my Rolleiflex for these images. I just really love the medium format especially the great contrast and sharpness of the Schneider lens on my TLR.  been I have found that the my Rolleiflex is well suited for this type of imagery. The square format lends itself really well for these type of images.

I have found in and around North and  Northeast Portland there are several places to photograph there is a lot of character. More to follow…

by

Eric

on

May 27, 2012

in

Fine Art, Musings, Photo Blog

with

No Comments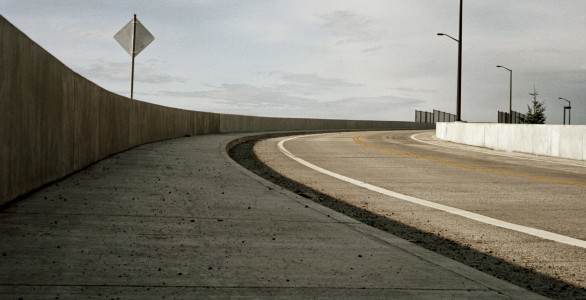 My Rollei and Urban Landscapes
For the last several years when I need a quick get-a-way,  I get on my motorcycle and ride what I call goin' around the block. I take N. Columbia Boulevard and 'round  back home. This small tour takes me past a very industrial area of Portland, OR. There is generally  some auto traffic and some semi traffic, but at the time I travel usually the road is good to go.  It is really fun because in some stretches of road you can really open it up. After several loops around I figured I needed to bring my cameras with me there are some interesting visuals along the way. I have been wandering around with my Rolleiflex loaded with film looking for interesting urban landscapes. Along these curvy roads without much police presence and open land  filled with long buildings and cranes for loading off in the distance lend to some interesting subjects. I have been drawn to these sort of 'scapes for some time.

Very close to my home there is an abundance of industrial business, seems a possible commentary on my socioeconomic status, or maybe it's  just what I gravitate towards.

by

Eric

on

October 31, 2011

in

Photo Blog

with

4 Comments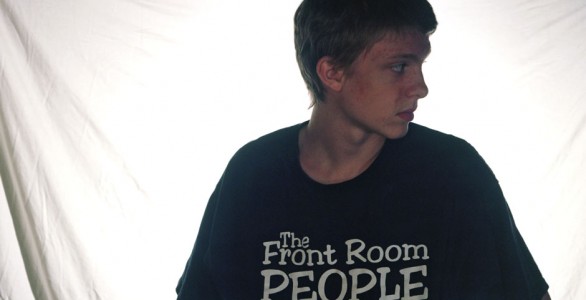 Here are some photos shot recently with my son Collin and his friend Silas in my makeshift garage studio. I used my oldie but goodie Rolleiflex and my Leica M7, shooting with my preferred Kodak Tri-X  and Portra 400. Seems that I have a penchant for Kodak film.(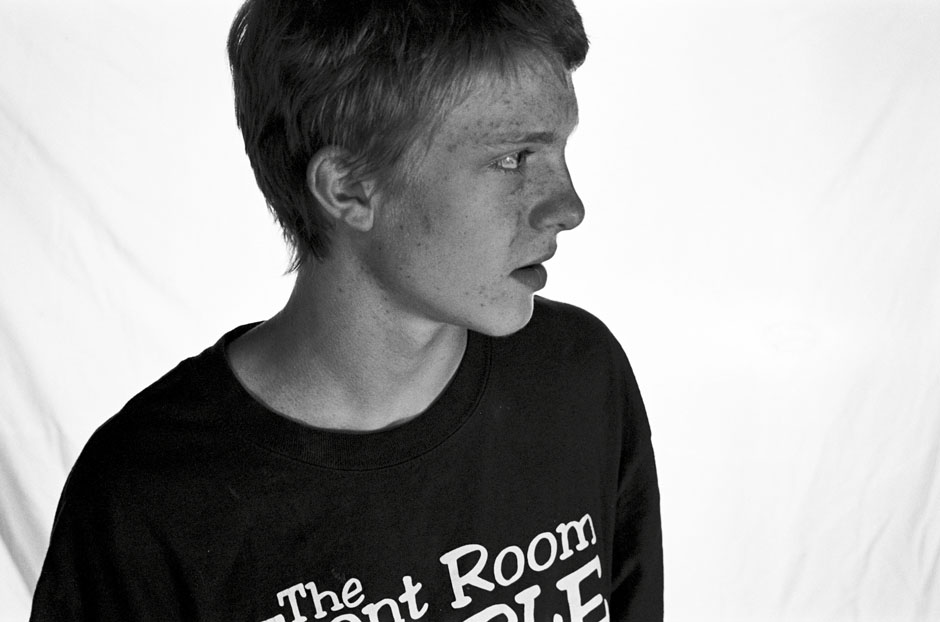 Please Kodak do not go away!) I went to Goodwill and bought an old white sheet and attached it to my open garage door using it as a large soft box. I lit them with 1 Vivitar 283 behind the sheet and 2 other to the left and right of the guys. I was working on some strobist and makeshift studio work. I liked the challenge.
I asked the guys to get the PS3 controllers and they just started to ham in up, well Collin did especially.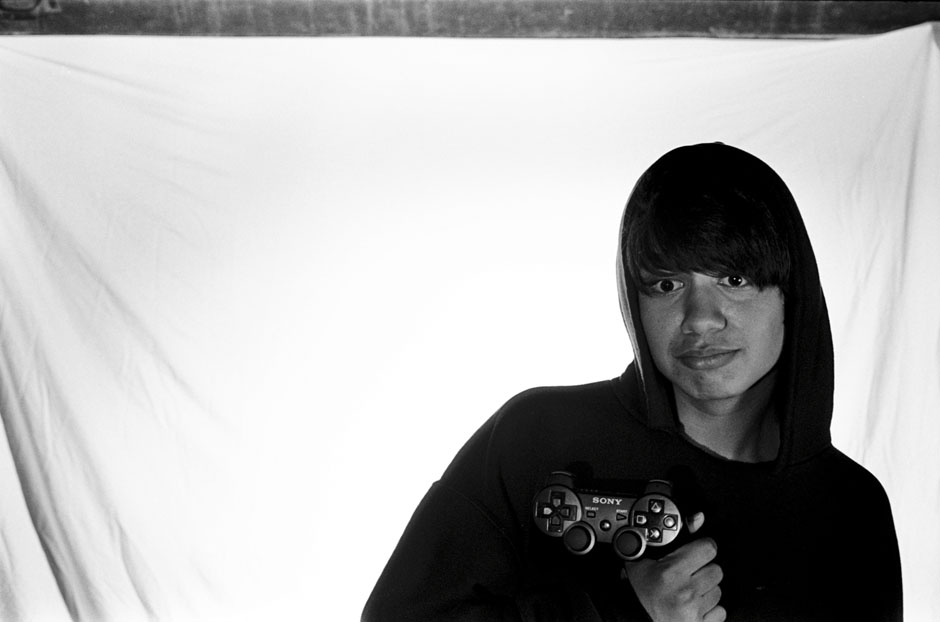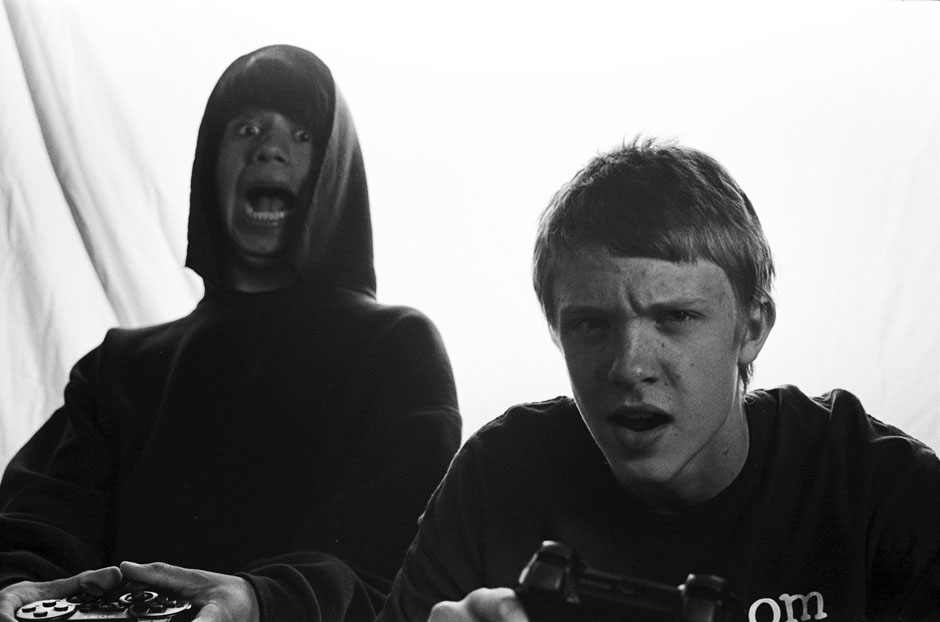 by

Eric

on

October 20, 2011

in

Musings

with

No Comments
To buy or Not To Buy?
I have been looking and wondering if the new Nikon 1 series cameras were something worth getting into. I have been trolling around the internet to read about Nikon's jump into the mirror less foray. Nikon has made a camera system that seems to satisfy. This is just speculation of course as I have not held one to shoot,  only read what others think and from reviews that have been posted on the internets.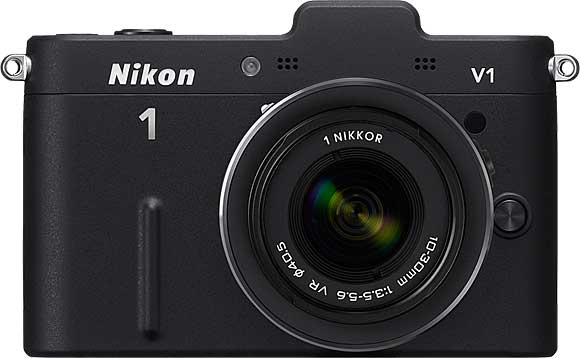 From all that I have read about this new camera and system is would be something that I would compliment my current cameras. I now have 3 film cameras. This could be it! Especially if I can connect my older Nikon f mount  lenses to the camera. Could this be it?

Than I look a the price tag. I remind myself that I did this once before. I bought a Nikon D70. Initially it was wonderful than I wanted to attach my 24mm Nikkor. Well My 24 turned into a 36mm lens. Well that really did not do. I sold my D70 I also was not impressed by the color that camera captured either skin tones were less than desirable.

I bought a Samsung NV11 wanted a compact camera to easily pack and carry. Again disappointed by the images captured and not having the control. My second try comes as a disappointment. Now I have to say that for my day job I use a Nikon D3x which is an amazing digital camera albeit heavy and very expensive.

In 2010 I bought a Leica with a Summicron 50mm Lens. The images blew me away! I love it I can pack it easily and it is very comfortable to hold. I have shot several rolls of film and will continue as long as Kodak is still making film.

I love to look at the new technology and what is out there on the market trying to find the perfect camera when all along I have them.

I love my Leica M7, Rolleiflex and my Nikon FM2. I think that I will just buy more film.

by

Eric

on

October 1, 2011

in

Photo Blog

with

No Comments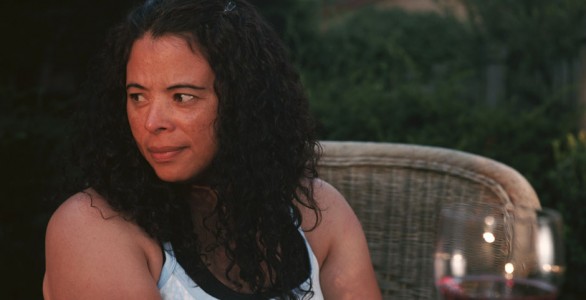 Michigan was great to us.
Our vacation this past August to Michigan was just amazing. I brought my Rolleiflex TLR (Twin Lens Reflex) along and shot some portraits in the backyard near my parents pool. The sun was setting and cast a golden glow onto all my subjects. I used a couple of strobes to fill in shadow areas. Enjoy.

by

Eric

on

September 22, 2011

in

Photo Blog

with

No Comments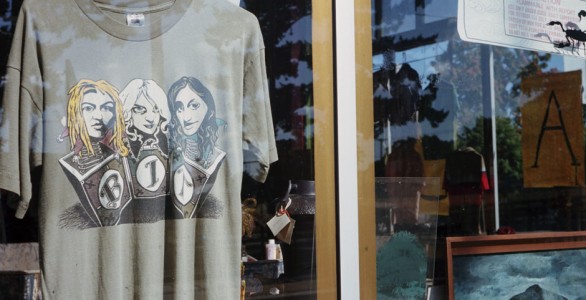 Traveling with my Rollei
I was strolling around NE Lombard this past August. This image is from a storefront on NE Interstate in Portland, OR. The day was HOT! I took my Rolleiflex camera. Wow did that camera gather attention. Several people asked me about it. I thought it cool. I was gifted to me by my late grandfather.  I really like the images and the glass is super sharp.
Enjoy!
E