Here are some photos shot recently with my son Collin and his friend Silas in my makeshift garage studio. I used my oldie but goodie Rolleiflex and my Leica M7, shooting with my preferred Kodak Tri-X  and Portra 400. Seems that I have a penchant for Kodak film.(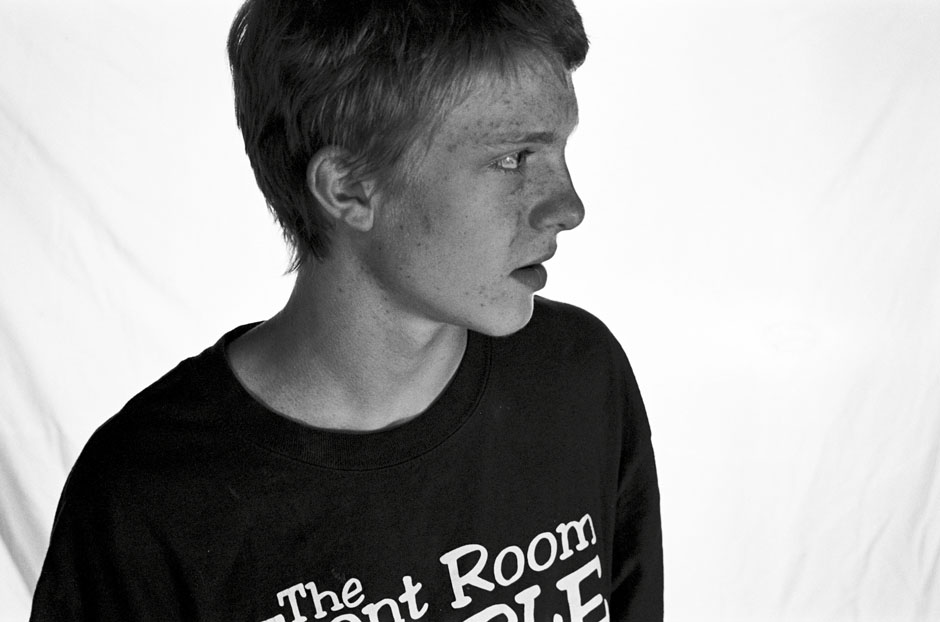 Please Kodak do not go away!) I went to Goodwill and bought an old white sheet and attached it to my open garage door using it as a large soft box. I lit them with 1 Vivitar 283 behind the sheet and 2 other to the left and right of the guys. I was working on some strobist and makeshift studio work. I liked the challenge.
I asked the guys to get the PS3 controllers and they just started to ham in up, well Collin did especially.