Pushing the Limits of 35mm
These images are from Montana where most of my family gathered for the Christmas holiday. I brought my Leica M7 and several rolls of film. I had just learned about Efke 25 film and was excited to give it a try with some sweeping Montana landscapes. I brought with me my borrowed 35mm Leitz lens. This particular lens is perfect for the "Big Sky State".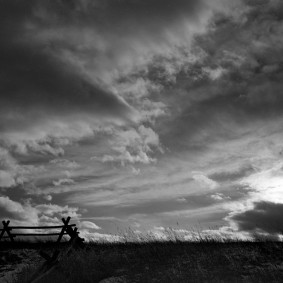 I usually well almost exclusively shoot Kodak film Tri-X being the staple choice for black and white photography. After trolling around Flickr I discovered Efke and with that Rodinal developer and stand developing. The following images here I shot with Efke and processed in Rodinal 1:100 dilution and stand developed for 1 hour. My first go around with Rodinal and stand developing was less than optimal.See this post. I am pretty happy with my results this time around.
While in Montana I ran into another photographer who said he would shoot large format. Now those cameras will produce amazing negatives.
Well I when I purchased my Leica I knew that I wanted a camera that was light and mobile.So I have a camera with amazing glass and can produce beautiful images. I just wanted to shoot atypical photographs with my Leica that being landscapes.
I was fortunate enough to grab some time and roll around the area close to where we were staying in Manhattan, MT. I hope you enjoy my photos.