Posts Tagged 'Eric McCormack fine art photography'
by

Eric

on

December 30, 2012

in

Photo Blog

with

No Comments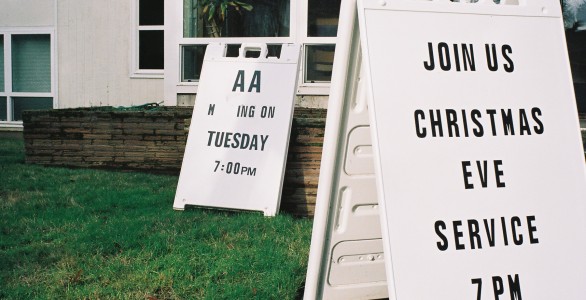 Christmas Comes One Time a Year!
I really  enjoy continuing the  christmas tradition, even though the younger ones are loosing the "faith".  The whole preparation, getting the tree, putting the Red Wings player in the window. You know, all the proper christmas trappings, of course. The Holidays are super fun. Friends, family and fun all wrapped up into a nice box with a bow on top! Than you have to add parental controls all over the place add 3 hours of tech time, because of the new presents.
Anyway walking through the neighborhood always brings a laugh. You just have to look in the right places…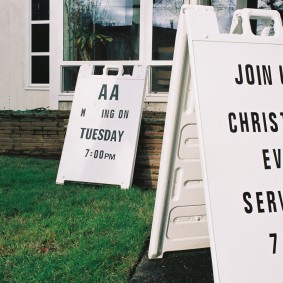 by

Eric

on

December 24, 2012

in

Photo Blog

with

No Comments
Vote for Pedr, ah Me!
I receive promotional  emails from Midwest Photo. I purchased things from them in the past so you know, you are going to receive these types of emails, for sure. I came across their email inviting me to submit to their photo contest. I thought sure why not, plus it gives me something easy to blog about.

Below is my submission. You can go to this link and vote for it, very cool!

My submission to Midwest Photo's contest.

by

Eric

on

December 18, 2012

in

Photo Blog

with

No Comments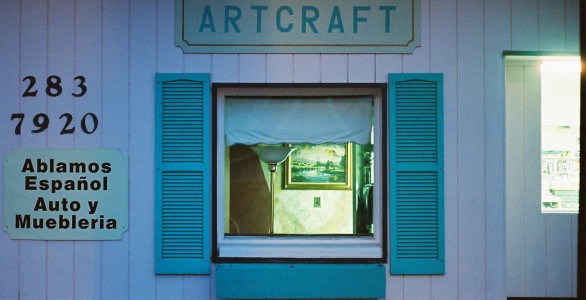 Grain or not too Grainy…
Well I just tried some of Kodak's Portra 800. Nice stuff I would have to say. It does not seem too grainy from my tastes, I kinda like it. I could shoot in really low light and hand hold. The film also works for everyday shooting.

by

Eric

on

October 4, 2012

in

Musings, Photo Blog

with

No Comments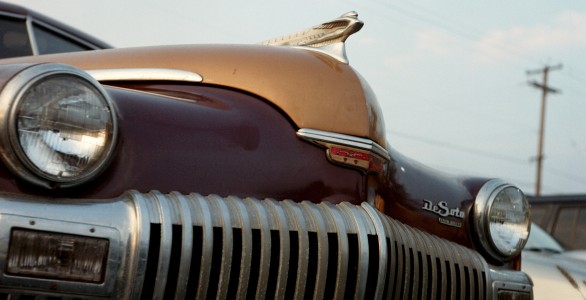 Old Car and an Old Camera How Fitting
The other day I was running to Safeway, the neighborhood grocery store, to pick up something for the dinner menu.  Parked in the lot with two spaces to the right was an old Chrysler DeSoto! They really do not make them like they used to. That auto really stood out! I had with me in my car my Rolleiflex Twin Lens Reflex camera. I fgure my camera and the DeSoto were made around the same time.

What a find!  There was another woman who took interest in the old car and was snappin' away with her iPhone.

My camera still works like new, must be that German engineering!  I really love the images I get from it. Check out some other work by photographers who use old technology to make photographs here on Flickr. Here is a specific Rollei link. Here is another Rollei specific group. Enjoy Cool things happen when you least expect them.

by

Eric

on

September 25, 2012

in

Photo Blog

with

No Comments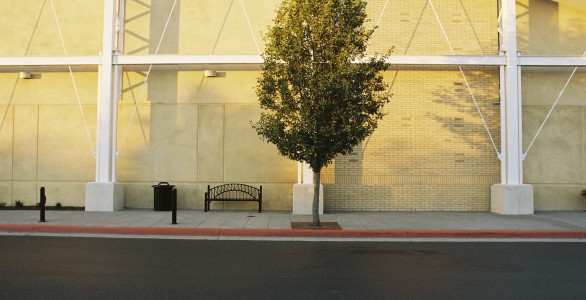 Fall has officially arrived here in the Pacific NW although you would not not know it. It has been dry and very warm here lately. I think that autumn is the best time of the year. School starts again the days are warm and the evening are cool. Enjoy the weather.

by

Eric

on

September 14, 2012

in

Musings, Photo Blog

with

No Comments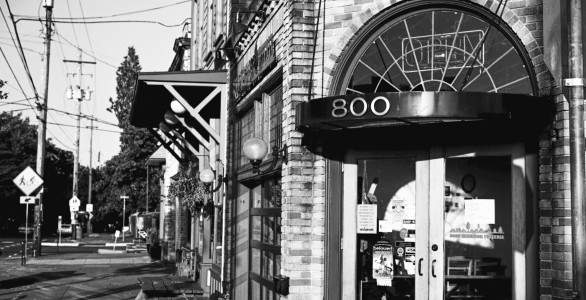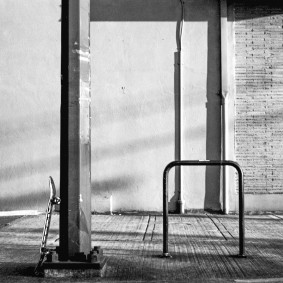 I live in the Woodlawn neighborhood in NE Portland, OR. It is a neighborhood with a rich history and a checkered past.

The neighborhood is going through significant changes. There are new businesses and lots of activity. Woodlawn Park is full of people playing soccer and families at the playground and activities like movies in the park and Star Trek in the Park. It is a cool place.

The businesses that have grown over the last five years are The Firehouse, Good Neighbothood Pizzeria, Breakside Brewery, and Woodlawn Coffee and Pastry.

by

Eric

on

July 12, 2012

in

Musings, Photo Blog

with

No Comments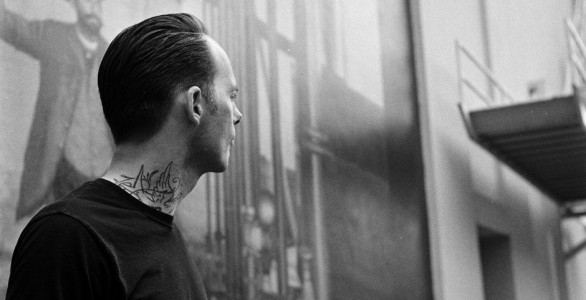 Cool Developments at Newspace Center for Photography
My first experience with Newspace was back in 2005. I displayed my series From the Shadows at Newspace back in May of 2005. It was a combined  show with the artist Liz Haley. Newspace has grown considerably since 2005. The  list of services include a host of classes to be taken,

a traditional black and white darkroom(for those of you still enamored with shooting, processing, and printing film), a gallery space and a digital lab dig deeper and you will find more.

They have also developed a pretty nice digital lab with a Nikon Coolscan 900, also and better than the "Supercool" scanner is the Imacon scanner. This is awesome if you shoot any format this scanner rules! I have scanned with this scanner and it produces great files. The photo at right was scanned with an Imacon scanner.

by

Eric

on

July 7, 2012

in

Fine Art, Musings

with

No Comments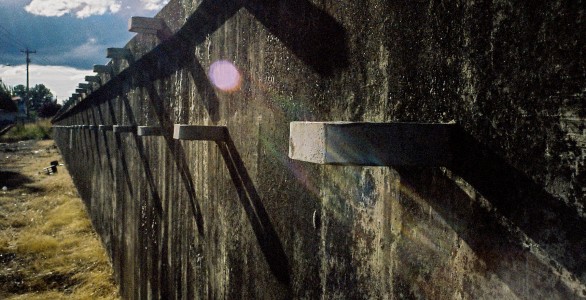 Industrial Landscapes Continued
I have been biking along North Columbia and connecting with the Columbia Slough trail. It is full of all sorts of industrial goodness and a plesant mix of nature. The city of Portland seems to excel at this mixture of green space within the city. I have taken my boys along this path we have been enjoying the scenery and the ride. I like riding with the boys it gives me a different perspective when riding with them. I can show them some interesting things along the way and we have time to view parts of Portland from different viewpoints.

I have returned with my bike and motorcycle and my camera to photograph some of the more interesting things that North Portland has to offer. Every time that I go out a new scene presents itself. I have had fun exploring and photographing this part of Portland, OR. I will continue to post more.

by

Eric

on

May 27, 2012

in

Fine Art, Musings, Photo Blog

with

No Comments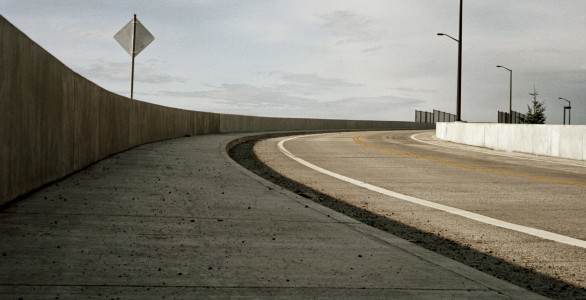 My Rollei and Urban Landscapes
For the last several years when I need a quick get-a-way,  I get on my motorcycle and ride what I call goin' around the block. I take N. Columbia Boulevard and 'round  back home. This small tour takes me past a very industrial area of Portland, OR. There is generally  some auto traffic and some semi traffic, but at the time I travel usually the road is good to go.  It is really fun because in some stretches of road you can really open it up. After several loops around I figured I needed to bring my cameras with me there are some interesting visuals along the way. I have been wandering around with my Rolleiflex loaded with film looking for interesting urban landscapes. Along these curvy roads without much police presence and open land  filled with long buildings and cranes for loading off in the distance lend to some interesting subjects. I have been drawn to these sort of 'scapes for some time.

Very close to my home there is an abundance of industrial business, seems a possible commentary on my socioeconomic status, or maybe it's  just what I gravitate towards.

by

Eric

on

May 24, 2012

in

Fine Art, Musings

with

No Comments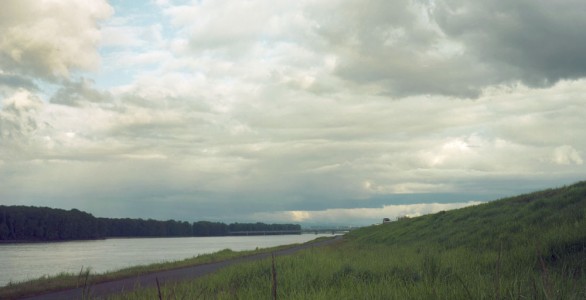 Looking up the Columbia Photograph
I was asked again this year to donate to the Marin Montessori School. Last year I donated a print called Worst in Show. It was of a photograph of a motorcycle labeled "Worst in Show" at The One Motorcycle Show in Portland, OR in 2011.
The Photo was a success and was bid up from the asking price of the print. I was asked again this year for another donation. I sent the committee 3 choices and they selected the photograph titled Looking up the Columbia. I was told that the framed photo was met with excitement by the committee and the auction goers. I am happy to be able to donate to the school and look forward to their future success.