More Images from Lake Huron
My family and I spent a few days on the shores of Lake Huron. My Dad and my Step Mom have property on the Southern shores. Lake Huron is gorgeous. It is one of the Great Lakes, left behind by retreating glaciers.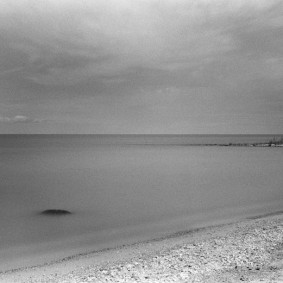 I was surprised by how shallow the lake is. We paddled around the lake a bit in a blow up kayak. We did not travel out very far but the lake was so clear one can see the bottom.
We were graced with great weather while there in late August. Having grown up in Michigan, I had not spent any time on Lake Huron. This was really my first experience there.
I took my Leica M7 and several rolls of  Tri-X film. I shot several images of the lake. Something about water and clouds being shot with long exposures is very calming.  I have been experimenting with long exposures, lately. I sort of like what effect I am getting.
You can see more of Lake Huron and long exposures in my Fine Art Gallery.