Posts Tagged 'film'
by

Eric

on

December 24, 2012

in

Photo Blog

with

No Comments
Vote for Pedr, ah Me!
I receive promotional  emails from Midwest Photo. I purchased things from them in the past so you know, you are going to receive these types of emails, for sure. I came across their email inviting me to submit to their photo contest. I thought sure why not, plus it gives me something easy to blog about.

Below is my submission. You can go to this link and vote for it, very cool!

My submission to Midwest Photo's contest.

by

Eric

on

October 4, 2012

in

Musings, Photo Blog

with

No Comments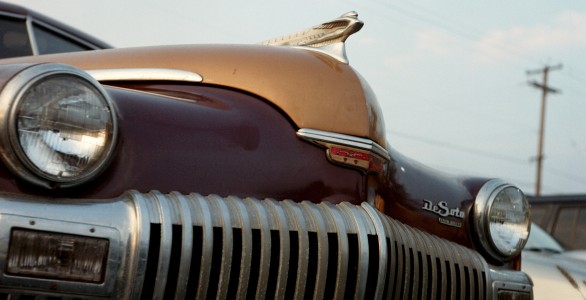 Old Car and an Old Camera How Fitting
The other day I was running to Safeway, the neighborhood grocery store, to pick up something for the dinner menu.  Parked in the lot with two spaces to the right was an old Chrysler DeSoto! They really do not make them like they used to. That auto really stood out! I had with me in my car my Rolleiflex Twin Lens Reflex camera. I fgure my camera and the DeSoto were made around the same time.

What a find!  There was another woman who took interest in the old car and was snappin' away with her iPhone.

My camera still works like new, must be that German engineering!  I really love the images I get from it. Check out some other work by photographers who use old technology to make photographs here on Flickr. Here is a specific Rollei link. Here is another Rollei specific group. Enjoy Cool things happen when you least expect them.

by

Eric

on

October 1, 2012

in

Photo Blog

with

No Comments
Volvo For Sale
While driving or walking around my neighborhood there is usually something that catches my eye. Many times I have to take a mental note and go back to photograph what I saw. I may not have has my camera or possibly  I was en route or the light was not right.
This gem I found on NE Lombard close to where I live. It has been offered for sale this entire summer. Maybe if he brought it out from behind the fence he would have better luck.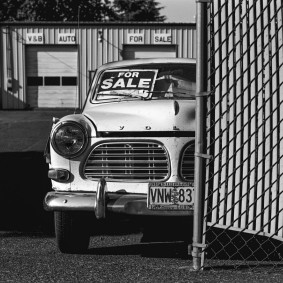 by

Eric

on

September 25, 2012

in

Photo Blog

with

No Comments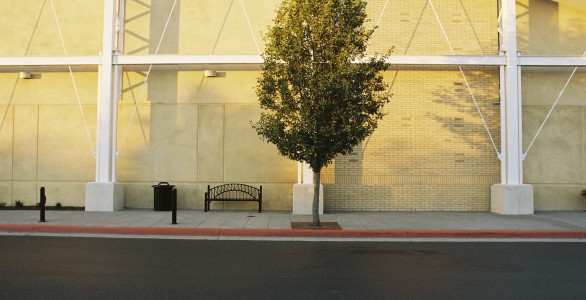 Fall has officially arrived here in the Pacific NW although you would not not know it. It has been dry and very warm here lately. I think that autumn is the best time of the year. School starts again the days are warm and the evening are cool. Enjoy the weather.

by

Eric

on

September 14, 2012

in

Musings, Photo Blog

with

No Comments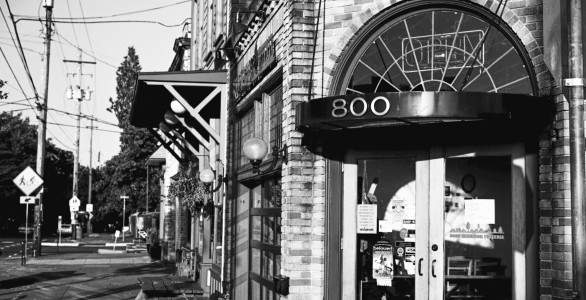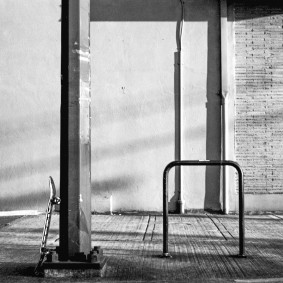 I live in the Woodlawn neighborhood in NE Portland, OR. It is a neighborhood with a rich history and a checkered past.

The neighborhood is going through significant changes. There are new businesses and lots of activity. Woodlawn Park is full of people playing soccer and families at the playground and activities like movies in the park and Star Trek in the Park. It is a cool place.

The businesses that have grown over the last five years are The Firehouse, Good Neighbothood Pizzeria, Breakside Brewery, and Woodlawn Coffee and Pastry.

by

Eric

on

September 12, 2012

in

Musings

with

No Comments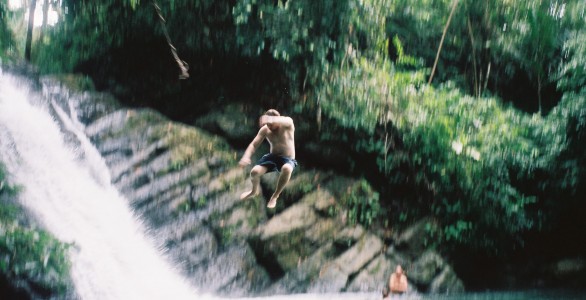 Jungle Paradise Introduction to the Howler Monkeys (Monos Gongos)
So Rocky Balboa, I had to ask him twice to be sure that in fact that was his real name. So now the seven of us were moving along at almost a snails pace through the mountains between San Isidro and Dominical. You see Rocky just had new brakes installed on his mid 80's Toyota van. He was taking it nice and easy for sure. I really think he was sweating it out and not trusting his mechanic the pads were not quite smoking but really smelled as if they were about to catch fire any minute. Rocky even stopped the car to get out and check the brakes, he spat on the calibers to see if they were hot. After this rudimentary check we forged onward.

We finally arrived in Dominical after Jord retrieved the directions from somewhere in the recesses of his pack I began to decipher and translate the directions simultaneously. The dirt road from the highway was easy the hard part was finding the road to the house. We finally arrived and what a cool place it was.

by

Eric

on

July 7, 2012

in

Fine Art, Musings

with

No Comments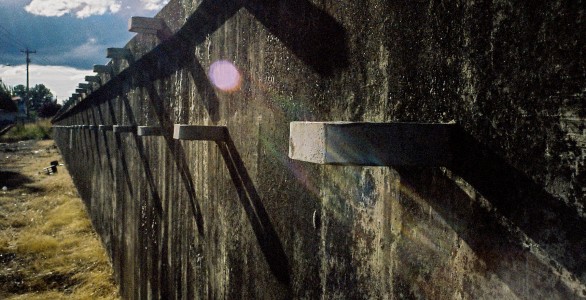 Industrial Landscapes Continued
I have been biking along North Columbia and connecting with the Columbia Slough trail. It is full of all sorts of industrial goodness and a plesant mix of nature. The city of Portland seems to excel at this mixture of green space within the city. I have taken my boys along this path we have been enjoying the scenery and the ride. I like riding with the boys it gives me a different perspective when riding with them. I can show them some interesting things along the way and we have time to view parts of Portland from different viewpoints.

I have returned with my bike and motorcycle and my camera to photograph some of the more interesting things that North Portland has to offer. Every time that I go out a new scene presents itself. I have had fun exploring and photographing this part of Portland, OR. I will continue to post more.

by

Eric

on

June 2, 2012

in

Fine Art, Photo Blog

with

No Comments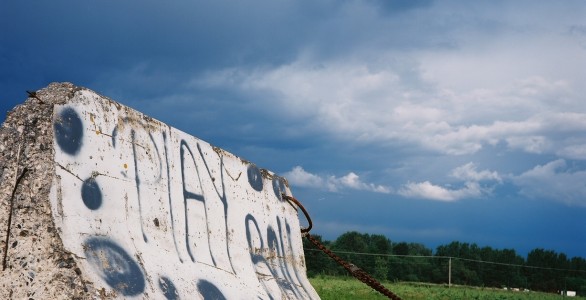 Rolleiflex and Urban Landscapes
I am continuing to explore my project of the urban Landscape. I have chose to use my Rolleiflex for these images. I just really love the medium format especially the great contrast and sharpness of the Schneider lens on my TLR.  been I have found that the my Rolleiflex is well suited for this type of imagery. The square format lends itself really well for these type of images.

I have found in and around North and  Northeast Portland there are several places to photograph there is a lot of character. More to follow…

by

Eric

on

May 7, 2012

in

Photo Blog

with

No Comments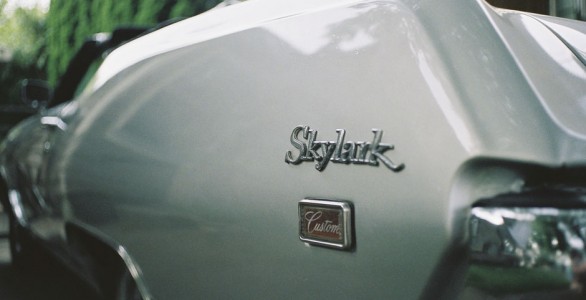 Auto Portraits
Throughout the city of Portland there are real gems found in the driveways and streets. Over the past year, when I have been wandering or driving to my destinations I have either;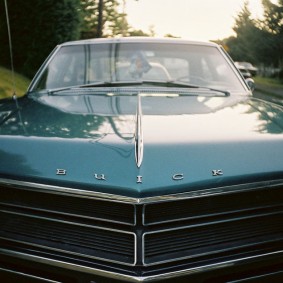 mentally noted for future reference, or when my camera is with me and had the opportunity to capture  these absolute gems of the auto industry in and around the inner neighborhoods of Portland, OR.
I have just recently come upon my annual Pro Membership with Flickr. I have been influenced by  select photographers whom I have been following. One is located in Maryland. Here is his photo stream. The other photographer is from Minnesota her stream is here. The third is located here in Portland and his photo stream is here. Although I have been attracted to photographing automobiles for some time I feel that after viewing these photographers that my esthetic has changed and in turn has improve my own vision.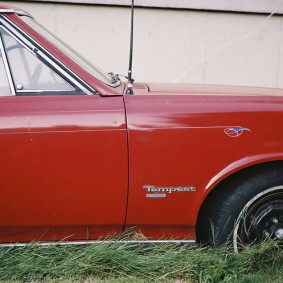 Here are a few samples that I have found look in my gallery Motos 'n' Autos or you can see other great photos of cars here in 'Round the Hood'

by

Eric

on

April 22, 2012

in

Photo Blog

with

No Comments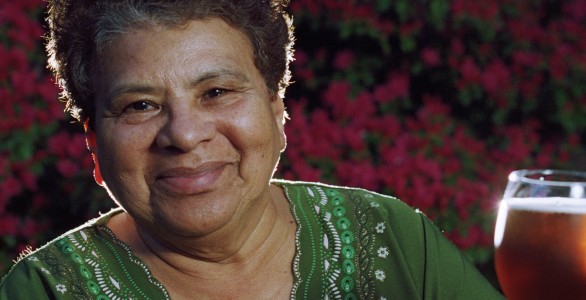 Spring Portraits
My Mother in Law is visiting from Honduras. I am enjoying her visit. It has been very easy for me having her here. I was nervous at the beginning because my wife booked her flight for her stay to last 3 months. You see my Mother in Law, let's call her Pita from now on, had never left Honduras. So you can understand my trepidation for having her stay here for that length of time. As I said it has been very nice for me.
This weekend we took a drive to the coast. Our destination was Manzanita, OR. I just love this small coastal town. We have been going there for the last 5 plus years. Anyway it is very familiar to me.My wife and I really enjoy Manzanita. Today we had the opportunity to show Pita the coast of the Pacific Northwest.
I had the idea to photograph Pita in front of our Azalea bush which always blooms beautifully in the Spring. We she acquiesced. Here is one of my favorite photo I took. I am also including a photo of my 2nd cousin whom I had the opportunity to  photograph after Pita.