Posts Tagged 'Photography'
by

Eric

on

December 30, 2012

in

Photo Blog

with

No Comments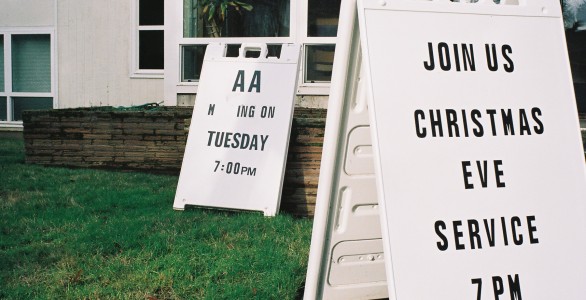 Christmas Comes One Time a Year!
I really  enjoy continuing the  christmas tradition, even though the younger ones are loosing the "faith".  The whole preparation, getting the tree, putting the Red Wings player in the window. You know, all the proper christmas trappings, of course. The Holidays are super fun. Friends, family and fun all wrapped up into a nice box with a bow on top! Than you have to add parental controls all over the place add 3 hours of tech time, because of the new presents.
Anyway walking through the neighborhood always brings a laugh. You just have to look in the right places…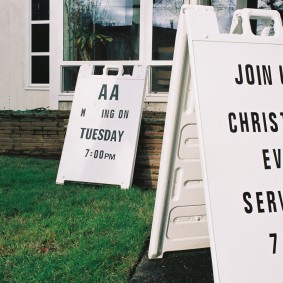 by

Eric

on

December 18, 2012

in

Photo Blog

with

No Comments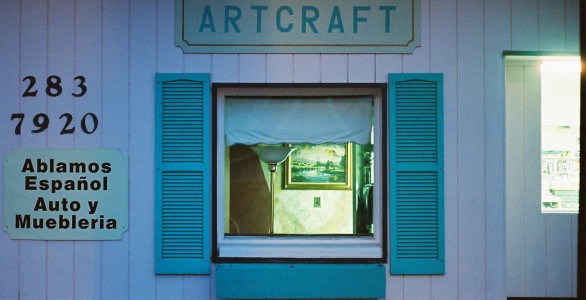 Grain or not too Grainy…
Well I just tried some of Kodak's Portra 800. Nice stuff I would have to say. It does not seem too grainy from my tastes, I kinda like it. I could shoot in really low light and hand hold. The film also works for everyday shooting.

by

Eric

on

September 12, 2012

in

Musings

with

No Comments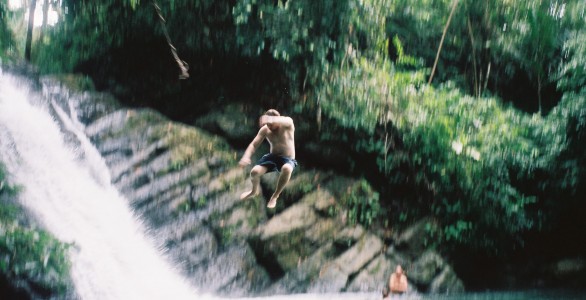 Jungle Paradise Introduction to the Howler Monkeys (Monos Gongos)
So Rocky Balboa, I had to ask him twice to be sure that in fact that was his real name. So now the seven of us were moving along at almost a snails pace through the mountains between San Isidro and Dominical. You see Rocky just had new brakes installed on his mid 80's Toyota van. He was taking it nice and easy for sure. I really think he was sweating it out and not trusting his mechanic the pads were not quite smoking but really smelled as if they were about to catch fire any minute. Rocky even stopped the car to get out and check the brakes, he spat on the calibers to see if they were hot. After this rudimentary check we forged onward.

We finally arrived in Dominical after Jord retrieved the directions from somewhere in the recesses of his pack I began to decipher and translate the directions simultaneously. The dirt road from the highway was easy the hard part was finding the road to the house. We finally arrived and what a cool place it was.

by

Eric

on

June 28, 2012

in

Fine Art, Musings, Photo Blog

with

No Comments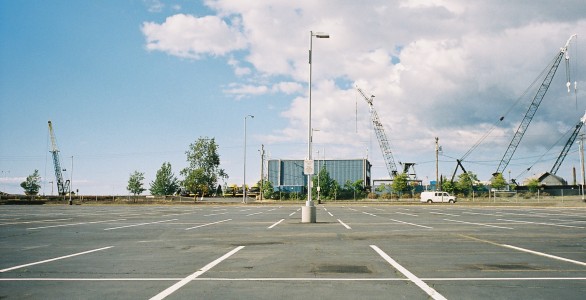 Industrial Landscape or Urban Landscape
I have been wrestling with the proper title for the series of images that I have been shooting lately.

I initially called them Urban Landscapes, however I felt like the images were more industrial than urban. As of now I am leaning toward Industrial.

by

Eric

on

June 24, 2012

in

Musings, Photo Blog

with

No Comments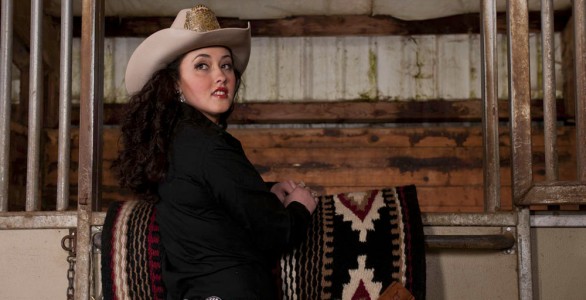 Just Added
I have just added a new gallery page here. The gallery is a portfolio of some of my past work. Please enjoy!

by

Eric

on

April 22, 2012

in

Photo Blog

with

No Comments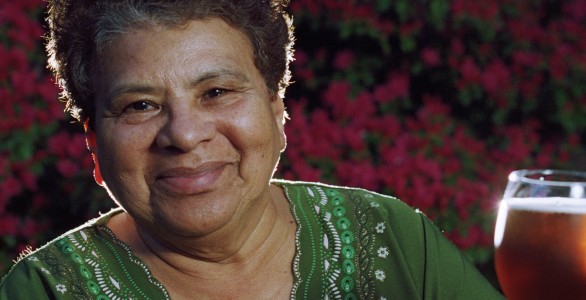 Spring Portraits
My Mother in Law is visiting from Honduras. I am enjoying her visit. It has been very easy for me having her here. I was nervous at the beginning because my wife booked her flight for her stay to last 3 months. You see my Mother in Law, let's call her Pita from now on, had never left Honduras. So you can understand my trepidation for having her stay here for that length of time. As I said it has been very nice for me.

This weekend we took a drive to the coast. Our destination was Manzanita, OR. I just love this small coastal town. We have been going there for the last 5 plus years. Anyway it is very familiar to me.My wife and I really enjoy Manzanita. Today we had the opportunity to show Pita the coast of the Pacific Northwest.

I had the idea to photograph Pita in front of our Azalea bush which always blooms beautifully in the Spring. We she acquiesced. Here is one of my favorite photo I took. I am also including a photo of my 2nd cousin whom I had the opportunity to  photograph after Pita.

by

Eric

on

January 7, 2012

in

Musings, Photo Blog

with

No Comments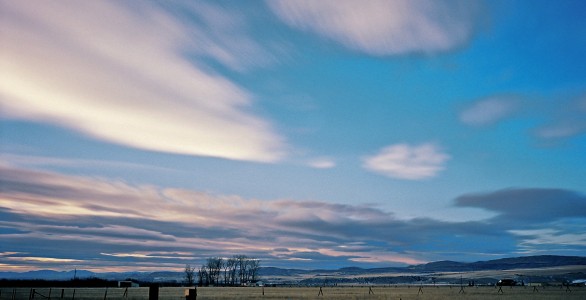 We arrived at our destination roughly 12 hours later, actually 13 because of a GPS misinterpretation from my trusty navigator who frequently says "I Love my GP!" I do not love the GP.

Anyway the rest of the family was there. It was a great time and such a refreshing time for me. Thanks to Andrea and Cheryl for the week hiatus thank you soo much!

Montana is truly the Big Sky State it is pretty amazing really, I have lived in Colorado and Wyoming both with sprawling skies, however there is something very different about Montana skies. A day after settling in my oldest son and one of my brothers took a ride around to take pictures. My brother is an avid raptor fan, and loves to photograph them. He even tends after Hawks where he lives in Salt Lake City, Utah. Well raptors are plentiful in Montana especially in Gallatin county. The skies are frequented by hawks and eagles. Just down the road from where we were staying perched in a tree was a bald eagle. It almost waited for us to pull up and my brother just started snapping away from outside the passenger window. After he was finished we drove on a little further. The sun was beginning to set and I wanted to capture the scene. If you are into mountain vistas this part of Montana is full of them! I found a spot and set up my camera on my tripod and adjusted and focused and than started to shoot I had a neutral density filter on the lens this allows you to take long exposure photographs during the daylight. Both my brother and son asked what I was doing? "I am just taking a photo, we will see if it works", I said.

Here it is you decide…

by

Eric

on

December 7, 2011

in

Photo Blog

with

No Comments
Going Old School with Efke 25
I decided to shoot some old school film Efke 25. I have been doing some reading about this film for a little while. With all the information out on the web, and all the beautiful images on Flickr I decided to buys some of this film and give it a try.

There is a great camera store in North Portland. It is called Blue Moon Camera and Machine which by the way is one of my favorite camera shops in Portland. I purchase my film here. Do check them out the store is great! The sell typewriters and all sorts of oldies but goodies, camera bodies, lenses film and chemicals. They are also very helpful. I especially like that all the men wear a button up shirt and a tie. The place has a very nice atmosphere. If you are in the Pacific Northwest and a film/camera buff I would pay them a visit.

I digress I bought 2 rolls of the Efke 25 ISO film to try. Over the last couple of months I have been driving by a farm house near the Sherwood Ice Arena on the Tualtin/Sherwood highway. It seems we are there once every weekend. I went out earlier in the week to capture the scene that I have seen so many times. With half the roll exposed I am really anticipating the images when processed.

Stay tuned for further developments…

by

Eric

on

October 20, 2011

in

Musings

with

No Comments
To buy or Not To Buy?
I have been looking and wondering if the new Nikon 1 series cameras were something worth getting into. I have been trolling around the internet to read about Nikon's jump into the mirror less foray. Nikon has made a camera system that seems to satisfy. This is just speculation of course as I have not held one to shoot,  only read what others think and from reviews that have been posted on the internets.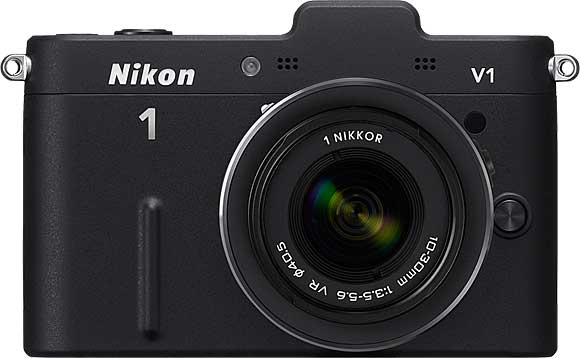 From all that I have read about this new camera and system is would be something that I would compliment my current cameras. I now have 3 film cameras. This could be it! Especially if I can connect my older Nikon f mount  lenses to the camera. Could this be it?

Than I look a the price tag. I remind myself that I did this once before. I bought a Nikon D70. Initially it was wonderful than I wanted to attach my 24mm Nikkor. Well My 24 turned into a 36mm lens. Well that really did not do. I sold my D70 I also was not impressed by the color that camera captured either skin tones were less than desirable.

I bought a Samsung NV11 wanted a compact camera to easily pack and carry. Again disappointed by the images captured and not having the control. My second try comes as a disappointment. Now I have to say that for my day job I use a Nikon D3x which is an amazing digital camera albeit heavy and very expensive.

In 2010 I bought a Leica with a Summicron 50mm Lens. The images blew me away! I love it I can pack it easily and it is very comfortable to hold. I have shot several rolls of film and will continue as long as Kodak is still making film.

I love to look at the new technology and what is out there on the market trying to find the perfect camera when all along I have them.

I love my Leica M7, Rolleiflex and my Nikon FM2. I think that I will just buy more film.

by

Eric

on

October 12, 2011

in

Fine Art, Photo Blog

with

1 Comment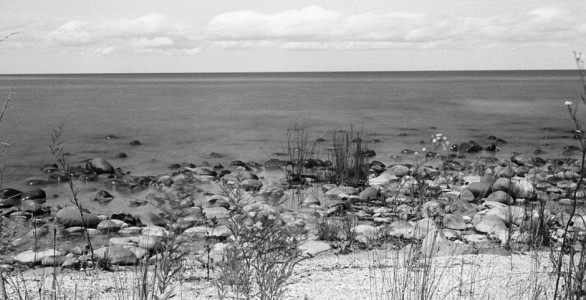 More Images from Lake Huron
My family and I spent a few days on the shores of Lake Huron. My Dad and my Step Mom have property on the Southern shores. Lake Huron is gorgeous. It is one of the Great Lakes, left behind by retreating glaciers.
I was surprised by how shallow the lake is. We paddled around the lake a bit in a blow up kayak. We did not travel out very far but the lake was so clear one can see the bottom.
We were graced with great weather while there in late August. Having grown up in Michigan, I had not spent any time on Lake Huron. This was really my first experience there.
I took my Leica M7 and several rolls of  Tri-X film. I shot several images of the lake. Something about water and clouds being shot with long exposures is very calming.  I have been experimenting with long exposures, lately. I sort of like what effect I am getting.
You can see more of Lake Huron and long exposures in my Fine Art Gallery.